About Mekong Cultural Hub – Old

Our mission is to empower diverse cultural practitioners to bring their visions for an inclusive, sustainable Mekong Region to life. Since 2018, we have connected more than 150 practitioners from the region for professional exchange, co-creation and collaboration.
Mekong Cultural Hub (MCH) works with people whose own work is at the intersection of arts and society. We initiate projects and work on collaborations all around Asia. Our priority focus countries are Cambodia, Laos, Myanmar, Taiwan, Thailand and Vietnam.
Background
MCH addresses a systemic lack of connectivity among artists and cultural practitioners in Southeast Asia and the Mekong Region. After an initial mapping project, we identified that individual cultural practitioners, artists, and arts organizations in the Mekong Region share many of the same interests, priorities, challenges and constraints. These challenges range from a lack of resources, threats to sustainability and the environment, sensitive social and political contexts, limited access to in-country training and development, and few opportunities to exchange knowledge and collaborate with peers from neighboring countries.
Our aim is to develop and connect resources and experience from across the region, building bridges and creating spaces for reflection and innovation so emerging artists and arts leaders can collectively create, influence, and transform the contexts in which they are living and working.
MCH is a sister organisation of Cambodian Living Arts, which has been working in Cambodia since 1998, and Living Arts International which is a new organization that initiates policy-driven, collaborative and transnational cultural actions, inspired by the resilience of arts communities in post-conflict contexts. The three organizations share the belief that arts are at the heart of a vital society, and this spirit is reflected throughout our programs. MCH grew out of CLA's Living Arts Fellows program and our involvement in the Young Cultural Innovators program of Salzburg Global Seminar.
What we do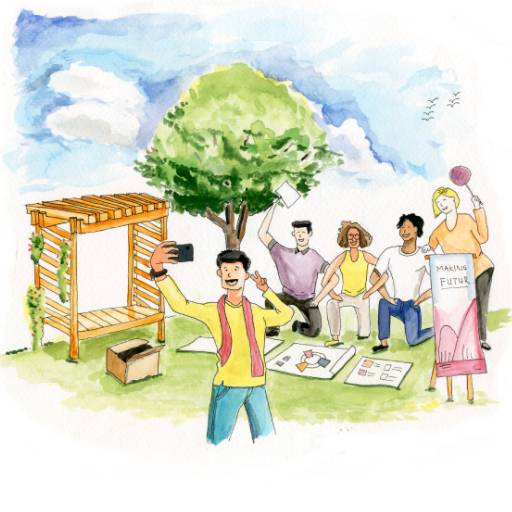 CONNECT cultural and social practitioners from the region to grow regional networks at the intersection of arts and society.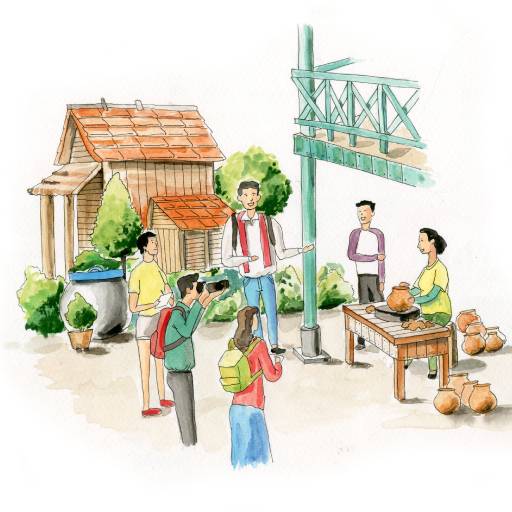 EXPAND perspectives by sharing local knowledge and facilitating mutual learning.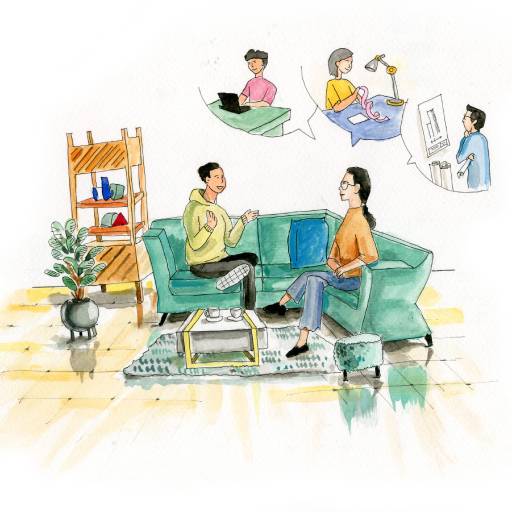 BROKER opportunities for co-creation and friendship between artists, curators, cultural practitioners and social innovators.
We have a few ongoing programs, and we also organise projects and events – usually in collaboration with partners. Check out our news and opportunities page to find out what we've been doing and what is going on at the moment.
REGIONAL REPRESENTATIVES NETWORK
Every two years we recruit 12 Regional Representatives (two people from each of our six focus countries). Their role is to bridge connections between their communities, and to work with MCH to find ways to make more exchange, learning and collaboration happen in the region.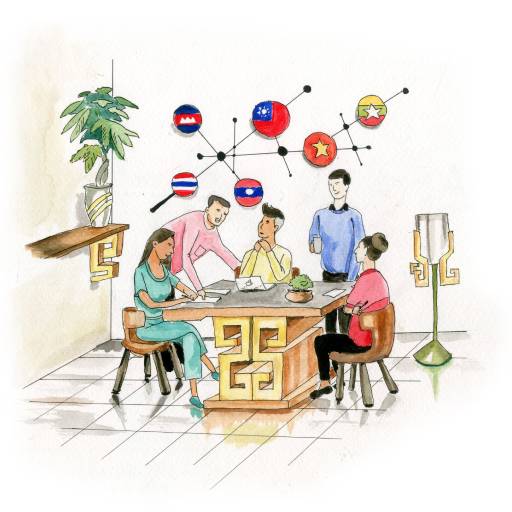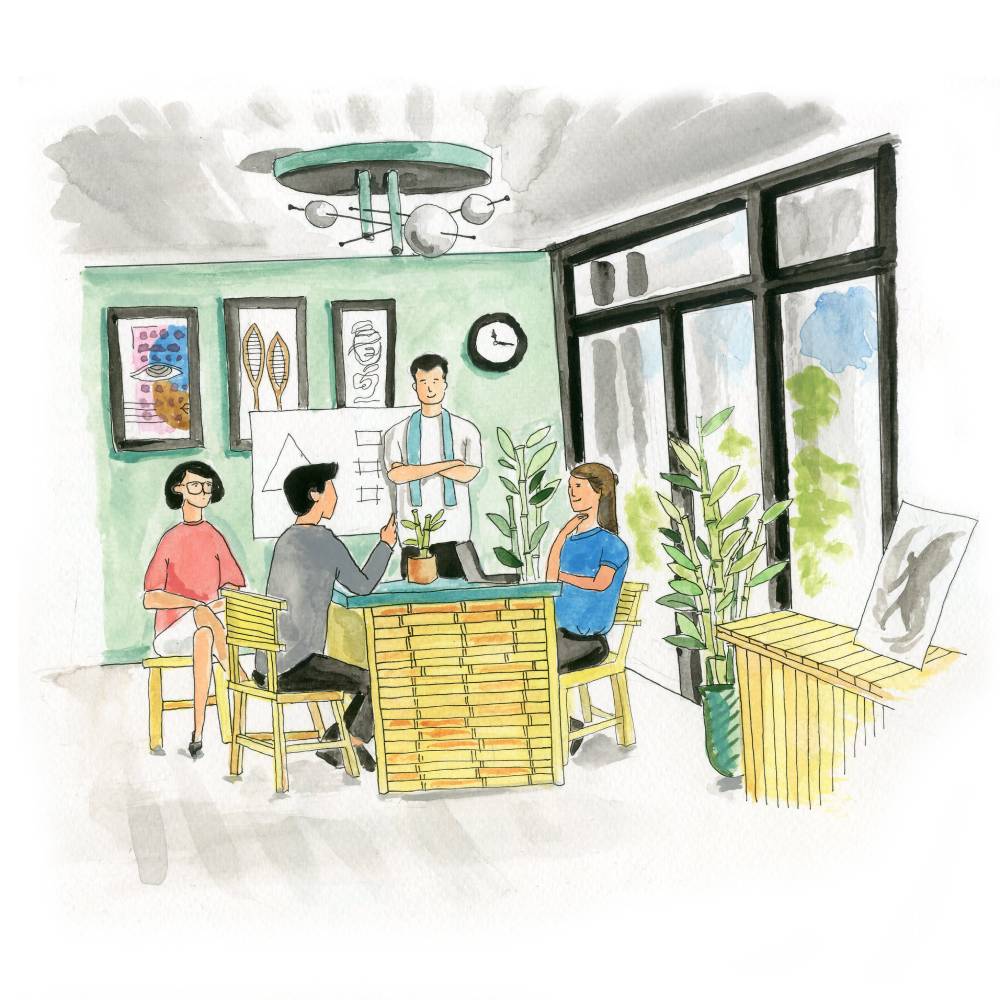 SEAΔ FELLOWSHIP
The SEAΔ program is a joint project of MCH and British Council. Every year we recruit 10 Fellows (one each from Cambodia, Indonesia, Laos, Malaysia, Myanmar, Philippines, Taiwan, Thailand, Vietnam and UK) and they take part in four stages of the program: EXCHANGE, CREATE, SHARE and REFLECT. The program supports the fellows to look at how their individual and collective leadership in arts and culture can contribute to sustainable development and the SDGs in South East Asia.
PROFESSIONAL EXCHANGE
There is a lot of skill and talent in the region, and also a lot of demand for training and professional development. Through our Professional Exchange program, MCH matchmakes hosts and participants for short-term (2-3 weeks) professional exchange placements, supporting them with planning and subsidising the costs.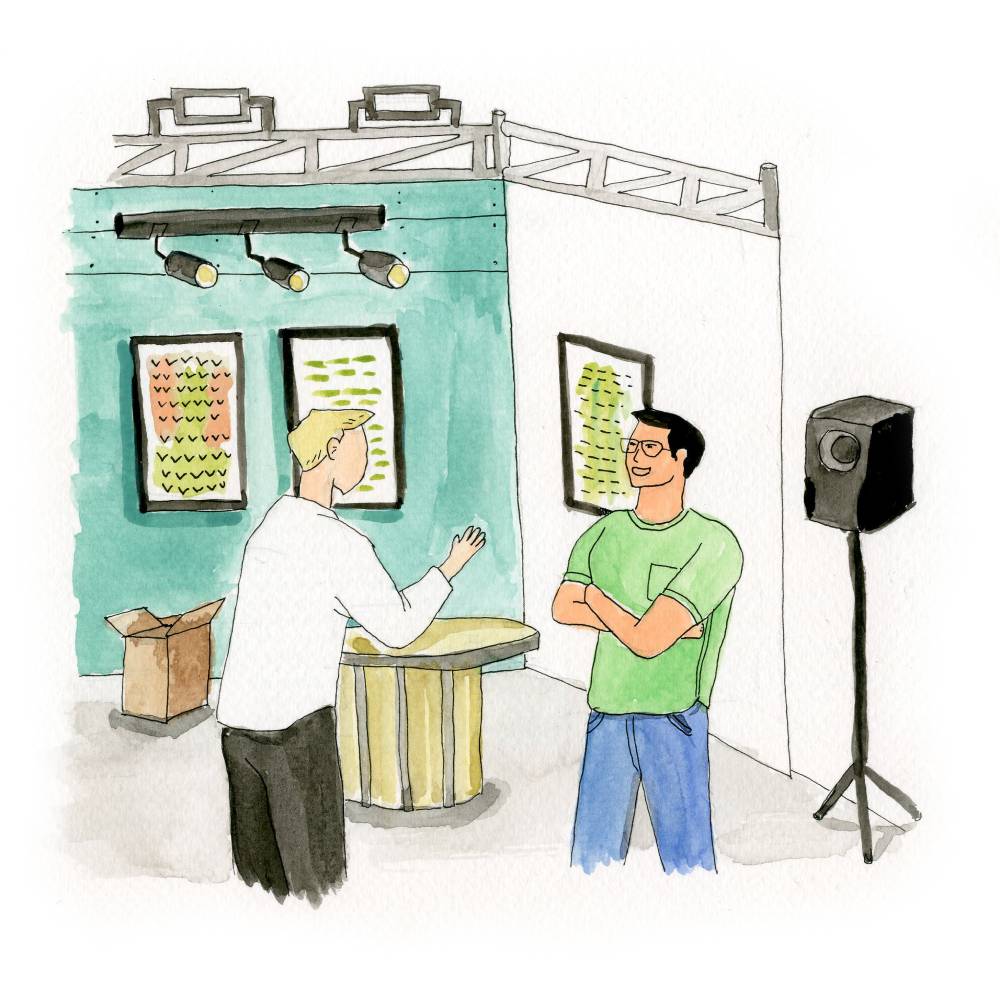 Meet the team
At MCH are a small team so we all share our time, skills and knowledge – playing different roles as needed to create the best experiences we can for our fellows and our partners. We work with an incredible network of generous, creative and passionate people. We are very committed to working in ways that make use of the talents and experiences of our fellows, and creating environments that will put people at ease and create a fruitful exchange, while above all responding to the context in which they are working. Because of this commitment, we as a team are also constantly learning and growing and challenging ourselves – which makes MCH a great place to work and a place for fun experiments!
Frances RUDGARD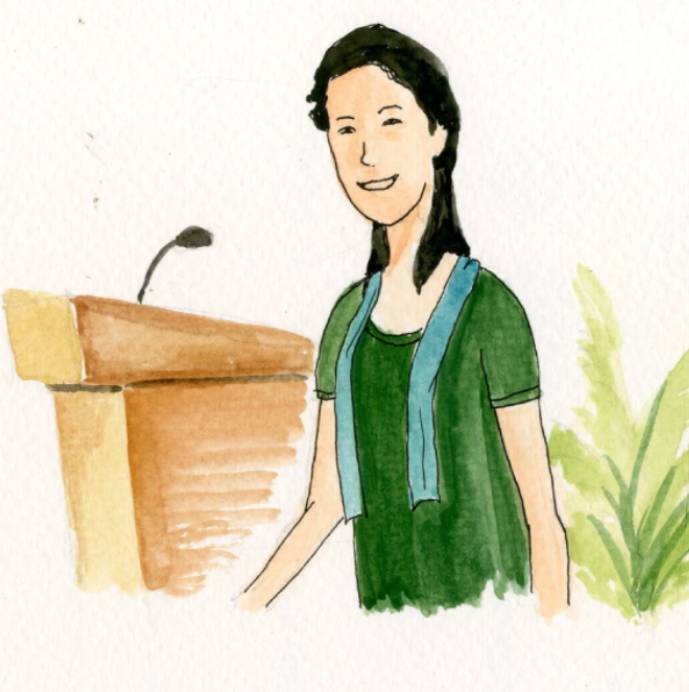 Frances is Director of MCH and is responsible for some big picture things like strategy, planning, fundraising and budgeting, as well as getting involved in programs and projects doing things that range from recruiting and selecting participants, to working directly with our Fellows and representatives on their projects or in sessions, or being the zoom host and notetaker. She is a perceptive, reflective and witty person who is thoughtful and supportive for colleagues' development. Ownership and trust become MCH team spirit because she embodies generosity in sharing her knowledge and passion for supporting cultural practitioners and her own colleagues to have advanced learning and benefits from work and personal lives.
Before setting up MCH in 2017, Frances worked full time for Cambodian Living Arts (CLA), where she is still the Managing Director (sharing her time with MCH). It was Frances' work at CLA, especially running and co-facilitating the Living Arts Fellows cultural leadership program, and building up networks in South East Asia, that led to us seeing the need and opportunity to start MCH.
Frances lived in Phnom Penh from 2010-2019, and for her first two years there she worked for a social enterprise that provided low cost consultancy on fundraising, organizational development and marketing to grassroots NGOs. That's how Frances first got to know Cambodian Living Arts, and joined the team there in 2012. Before that she lived in England (where she comes from) and worked in bid management.
Frances is a trustee of SAVVY Theatre, Croydon, UK.
Jennifer LEE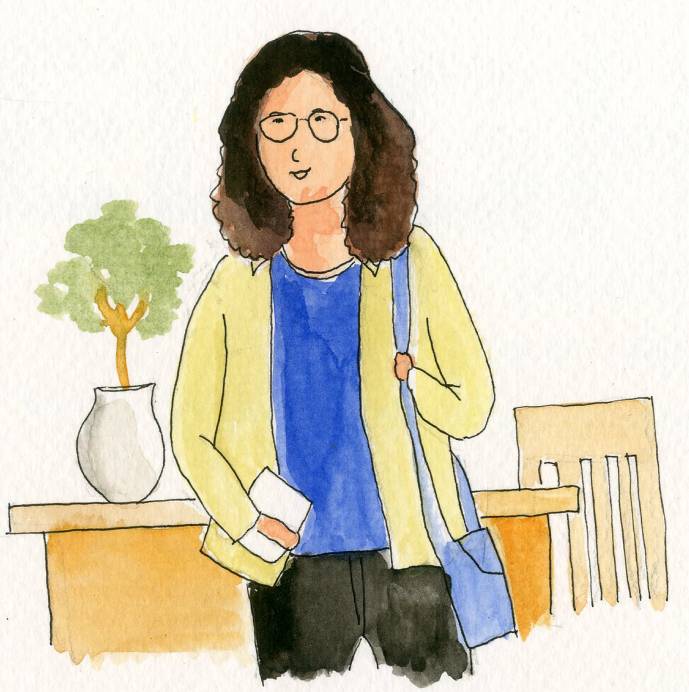 Jennifer first encountered MCH as a fellow in 2017 and officially joined the team as a Program Coordinator from summer of 2018. She is responsible for Program development, implementation and coordination; Project management, reviewing and reporting. Jennifer has a real talent for paying attention to people. She can help you see your strengths or realize your ideas or help you learn something about yourself which you might not have known before. She is also great at balancing reflection and action. She will help you think through your questions and your challenges – but you will always keep moving forward and doing something. Jennifer always puts our Fellows first, and never forgets why we are doing what we do and who we do it for.
As a project manager/producer, event and festival coordinator, house manager and producer in the field of theatre and culture with over 20 years of experiences, Jennifer is experienced in Designing and Facilitating workshops and training courses, including audience development, theatre service, creative project management and program planning; Collaboration and Coordination for productions, events and festivals with partners from different countries and overseas. In recent years, her main focus are advocating sustainable eco-system for cultural industry, social engagement of arts, multiple mechanisms for talent incubation, cross-cultural learning/understanding, and regional cultural exchange and collaboration.
Based in Taipei, Jennifer is the Board of Directors of Taiwan Association of Theatre Technology (TATT). She taught "Production Management" and "Arts Marketing" in three colleges from 2008 till 2019. She was the Project Manager of the Preparatory Office of Taipei Performing Arts Center from 2013 till 2015, and the Director of the Production Team at Hi-Tech Workshop company from 2001 till 2011.
Jennifer has a MA degree in Cultural Policy and Arts Management.
Email: jennifer@mekongculturalhub.org
WhatsApp: +886 922 641 571
LINE ID: jenniferleeintw
Skype: jenniferlee55688
Rina Roeun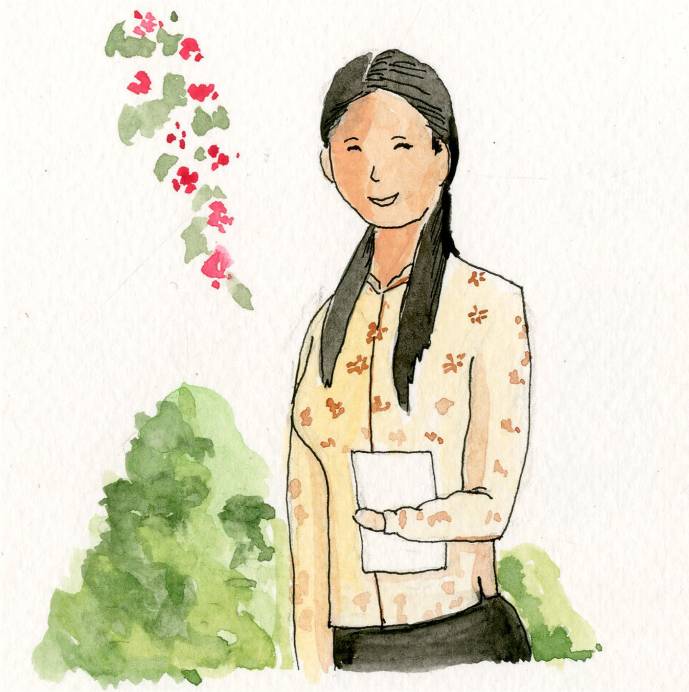 Rina joined MCH in May 2020 as a Program Officer. She is supporting logistics and coordination for MCH program activities, including SEAD program, Regional Representative, Meeting Point, and other activities that are organized by MCH. Rina is a reliable and responsible colleague with a friendly character. She quietly makes every meeting or workshop run smoothly. She has unique insight in a less talkative way but more in giving space for others to express and she shines your working day with her smiles and tender thoughtfulness.
Rina is interested in travelling, arts and culture diversities, taste of local food from different regions, and connecting with new people. She has always been very passionate in serving the arts sector and social work, and strongly believes in the positive power of arts. In July 2015, she started her job at CLA as a program coordinator in the Artistic Development Program. From 2017, she was a Senior Program Coordinator in Experience Cambodian Living Art, this is CLA's cultural enterprise, which aims to provide audiences with captivating and enriching experiences of Cambodian arts, and to create uplifting employment for artists. Over the past 3 years Rina has managed productions and cultural activities including regular shows, arts tours and events, cultural delegations, workshops, demonstrations both locally and internationally. From April 2020 until now, she is also serving in another department of CLA called Institutional Advancement.
Apart from a full-time job, Rina also co-ran a small event agency for more than 2 years with her buddies. Since everyone wanted to focus on their main journey they decided to postpone their project and hope to bring it back once they are ready.
Rina graduated in the field of Business Administration from Paññāsāstra University of Cambodia and is currently living in Phnom Penh.
Email: rina@mekongculturalhub.org
Tel/WhatsApp/Signal/Telegram: +855 10 755 922
PHAM Ut Quyen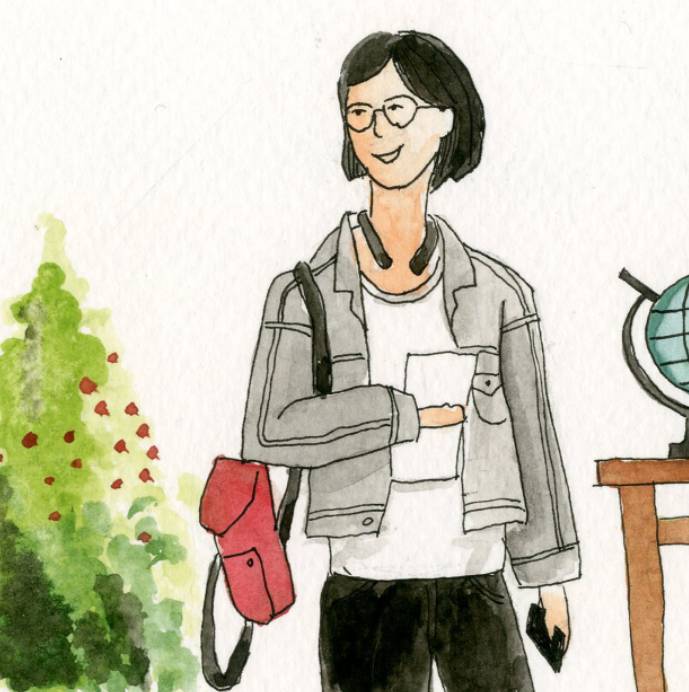 Quyen joined MCH in December 2020 as Communication Officer. She is responsible for planning and implementing the organization's communication campaign, connecting between MCH and our partners, fellows, friends and followers. Quyen is so curious and wants to dive in and get to know our fellows, their stories and their motivations. Quyen is enthusiastic and embraces new experiences. She brings friendly, open and honest energy to everything she joins.
Quyen had backgrounds in Journalism and Communication and in Painting. She currently lives in Hanoi, Vietnam where she also works as an independent writer, translator, and art and cultural coordinator and organizer. As a writer, her writing and commenting on art and culture have been published on Hanoi Grapevine (Vietnam), Art & Market (Singapore), Art and Society Research Center (Japan). As an art and cultural coordinator and organizer, she has been working as a program manager at Heritage Space – an independent art space in Hanoi – since 2018, where she runs an annual art residency program called Month of Art Practice which invites international artists to come working and exchanging with the young local artists. She also gets involved in planning and operating multidisciplinary creative events and projects with other art centers in the city. Her main focus is studying the Vietnam Contemporary art ecology putting in the general context of Southeast Asia and its expansion into Asia.
Email: quyen@mekongculturalhub.org
WhatsApp: +84 910 5970
Skype: quyen.ut.pham
Contact us
For any ideas or enquiries, please fill in this contact form or email us directly.
If the matter is serious and/or you wish to raise the matter formally you should set out the grievance. Please check MCH Grievance Procedure for more information.
By far the best way to stay in touch is our newsletter, where we keep everyone updated with our latest updates. We take privacy very seriously, and will not spam or sell your email address.