Save the date to join Meeting Point 2022!
FROM CONNECTION TO COLLABORATION
ABOUT MEETING POINT 2022
Meeting Point is a place where people working with arts and society in Asia can find each other. Through a series of online and in-person programs, Meeting Point offers spaces to discover new friends, exchange ideas and experiences and leave with fresh inspiration to take your work forward. The content and format of the sessions has been developed by artists and other practitioners, who have been working together over several months on the journey towards this Meeting Point.
The theme for our exchanges this year is "From Connection to Collaboration". As the community of socially-engaged arts practitioners around Asia is growing, why does it matter that we  connect? Are we equipped to connect and to collaborate effectively? If we want to work collaboratively, what are the foundations that need to be put in place and what kinds of attitudes do we need to nurture, what kind of structures do we need to unlearn? What are the forces driving us to collaborate?
Over ten days, 85+ art and culture practitioners and 29 organisations and collectives from 16 countries will come together and discuss these questions, share useful tools and resources, and more. Please join us!
You can view the whole program schedule on this page, and have the option to SIGN UP under each event in the PROGRAMS session or go to our REGISTRATION page
Programs
LOST IN TRANSLATION
Co-hosted by MCH and TAEF (Taiwan-Asia Exchange Foundation)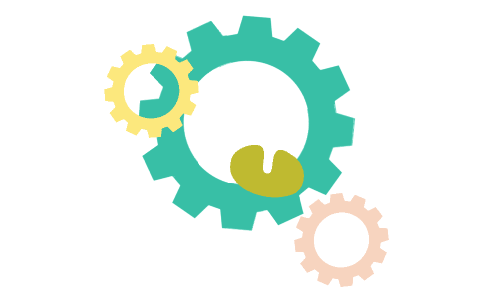 TIMELINE (UTC +7)
13:00: Welcome remarks (30 mins)
13:30: Echoes from the Stars (45 mins)
14:30: Lost in Translation: Part 1, Roundtable (90 mins)
16:10: Lost in Translation: Part 2, Open discussion (50 mins)
17:00: Close
ABOUT THE PROGRAM
We are all familiar with the challenges of language in cross-cultural cooperation and collaboration. But is language the only obstacle getting in our way of understanding each other? As we start to reconnect with people after the constraints of the COVID pandemic, is there a chance to re-construct ways of collaborating? How might communication transform spaces for collaboration to be more inclusive, dynamic and mutually beneficial?
We kick off the 2022 Meeting Point program with a screening of My Mother's Tongue, a film by Jean-Baptiste Phou (JB), which tells the story of a mother and son who don't speak the same language, until something unlocks when she suddenly falls very ill. After the screening, Jean-Baptiste will introduce us to his new participatory installation, Echoes from the Stars, which has been created in response to audience reactions to his film. Echoes from the Stars will be open for Meeting Point audiences to take part in throughout the rest of the program.
Following a short break, we return for lively panel discussion on the topic on "Lost in Translation? Intercultural Communication in Asia". Our conversation will be inspired by four panellists sharing experiences and critical reflections on collaboration from their perspectives as researchers, film makers, producers and artists from Indonesia, Laos and Taiwan respectively. The discussion will tackle the complexity of translation, interpretation and understanding in different facets of connecting and collaborating at the intersection of arts and society
In part two, the floor will open to encourage questions, insights and critique from the audience, in conversation with each other and with the panellists.
This event is co-hosted by Taiwan-Asia Exchange Foundation (TAEF) in collaboration with MCH. While working in different ways and with different focuses on Southeast Asia, both MCH and TAEF share an aim to explore and expand the diversifying relationships and cultural exchange between Taiwan and Southeast Asia.
NOTE
The welcome remarks, panel and Q&A will be mainly in English, with simultaneous interpretation available in Mandarin and English.
My Mother's Tongue is in French with Khmer and English subtitles. Transcripts will also be available in Burmese, Laos, Thai, Vietnamese and Mandarin.
Thank you to the MCH Fellows and team members who worked on the translation: Nwet Kaykhine (Burmese), Chanmaly Panyaphone (Laos), Narumol Thammapruksa (Thai), Pham Ut Quyen (Vietnamese), Jennifer Lee (Mandarin).
Meeting Point 2022 開幕活動 現場參與
Meeting Point 2022之開幕活動,由臺灣亞洲交流基金會與湄公河文化中心共同主辦;開幕活動採取「現場參與」和「線上參與」兩種方式,同步進行。
*若您想以蒞臨現場的方式參與開幕活動,請點選此連結報名;因現場參與名額有限,主辦單位將以電子郵件的方式通知您是否報名成功。
*若是您想以線上(ZOOM)的方式參與開幕活動,請在此活動網頁點選「SIGN UP」完成報名。
日期/時間:2022年10月20日(四),台灣時間14:00pm-18:00pm
現場參與之活動地點:台灣當代文化實驗場 共享吧(地址:台北市建國南路一段177號)
語言:活動進行以英文、中文為主(提供中文、英文的同步口譯服務
報名:請點選此連結
現場參與之相關洽詢,請聯絡:jennifer@mekongculturalhub.org
CONTRIBUTORS
Echoes from the Stars
Panellist
CREATE & SHARE
Culture and art can offer us space to communicate beyond language and to experience connection in different ways. Please explore the two participatory art projects below. MCH commissioned these projects for Meeting Point because we believe the act of contributing our creative energies into a shared effort will help us to know each other better and build solidarity across our community.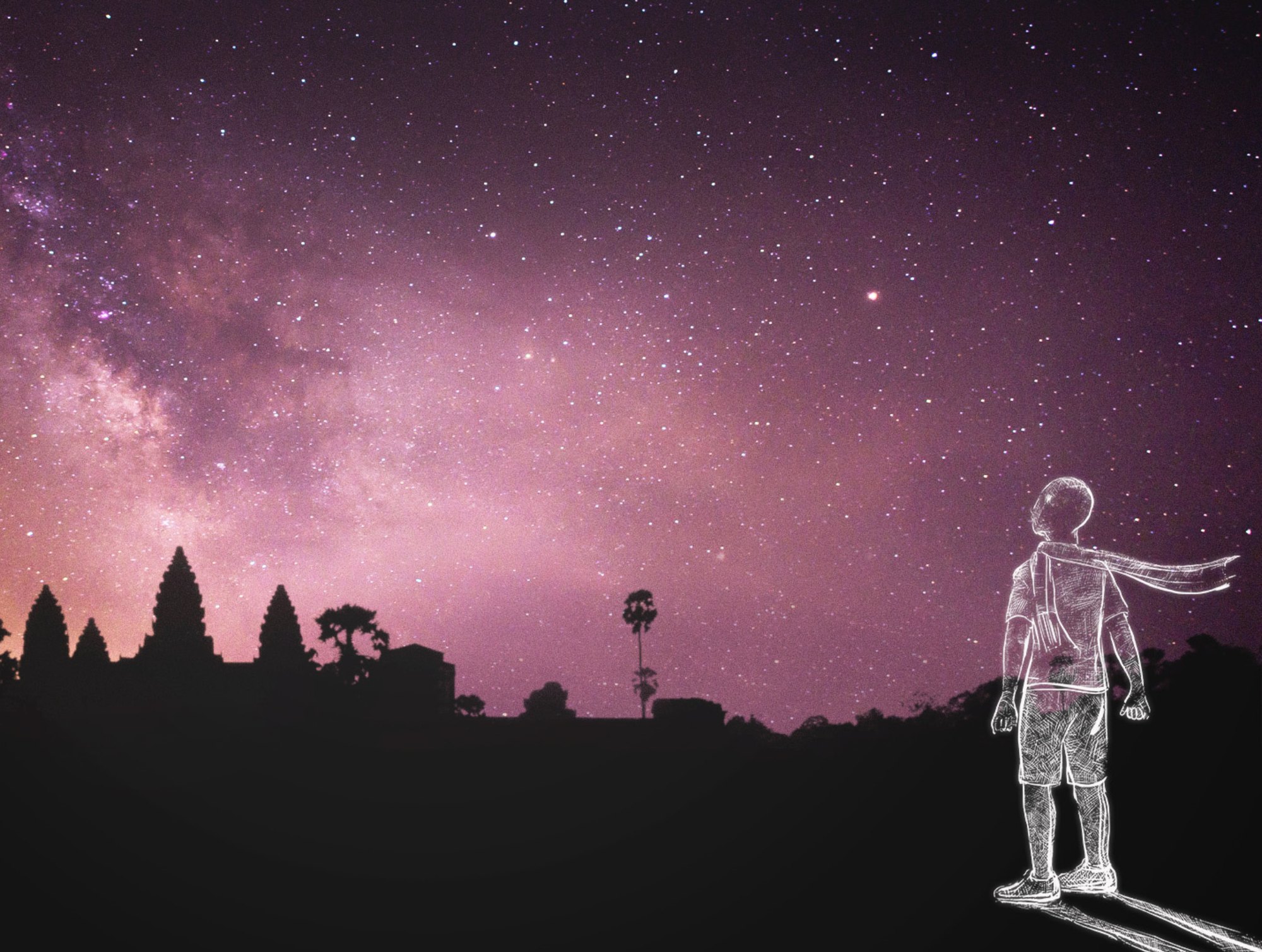 Echoes from the Stars is a participatory digital installation. It is inspired by audience responses to Jean-Baptiste Phou's art-film My Mother's Tongue, about communication issues between a mother and a son. You can take part in the digital installation by contributing voice messages, expressing unspoken words or something you regret not telling someone earlier . Your message will be turned into a star and displayed in an interactive star map. All the contributions form constellations and can be listened to, the messages resonating like echoes from the stars. 
On October 28th, Jean-Baptiste will host a virtual event to explore the digital artwork in the form of a star map made from participants' contributions. Participants from at least six Asian countries will share how the same experience has been processed in different contexts. Hopefully, having contributed and interacted with the same artwork, we would have shared a strong human connection, and hopefully for some of us, gone through a healing creative process.  
NOTE: My Mother's Tongue will be screened on October 20th as part of the opening program of Meeting Point, when Echoes from the Stars will be launched. It will be available for on-demand viewing for Meeting Point audiences until October 28th. The film is in French with subtitles in English and Khmer, and transcripts available in Burmese, Laos, Thai, Vietnamese and Mandarin.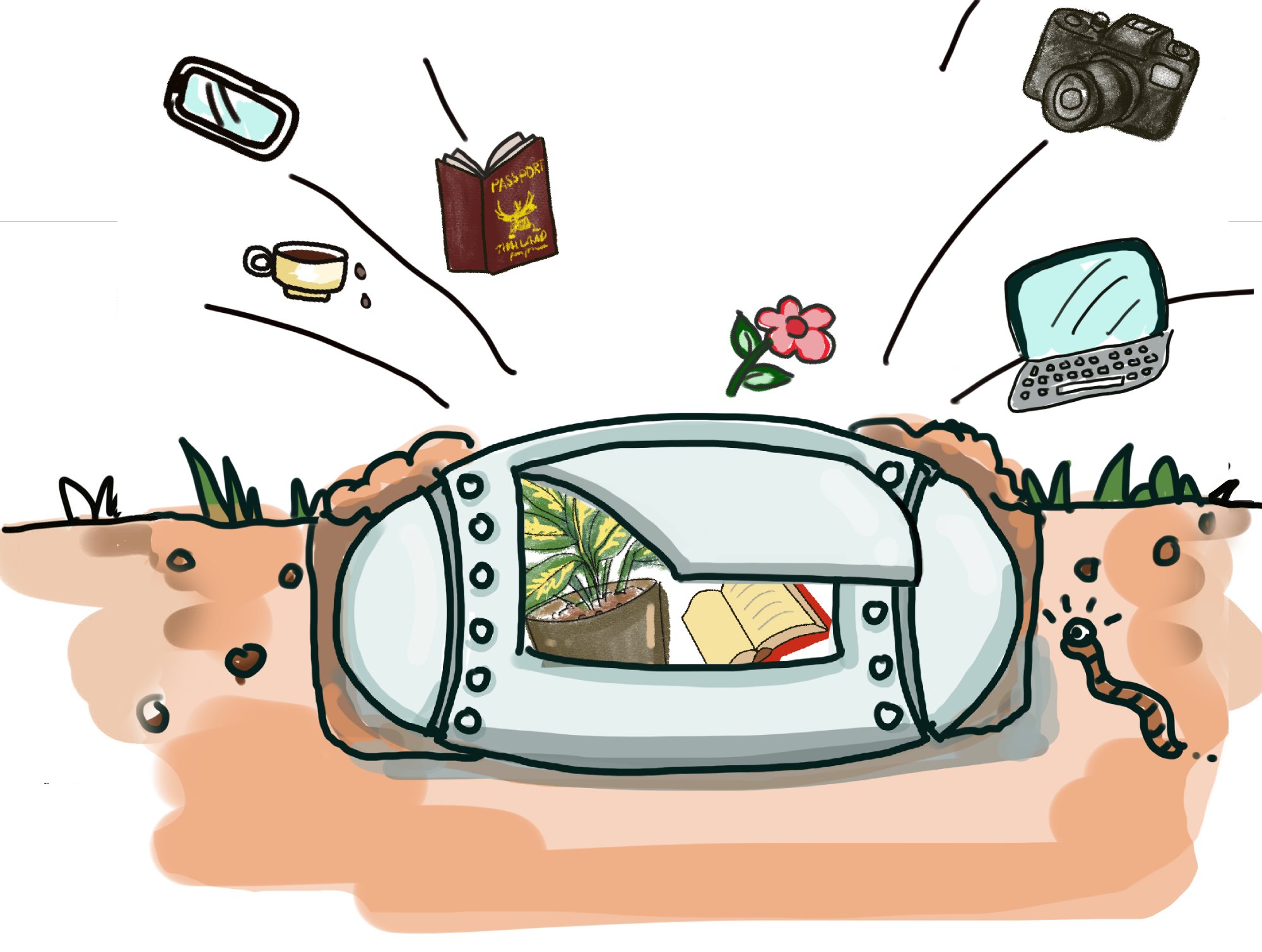 Is there something about COVID that you don't want to forget? Is there a particular memory associated with an object, image, video, song, film, exhibition? Would you like to share this with future generations, and tell us the story of why it holds great personal or professional significance for you?
COVID Time Capsule invites Meeting Point participants to capture your experiences of the personal and public impact of COVID-19 by sharing objects that you would like to contribute to a virtual Time Capsule for viewing by future generations. 
The COVID Time Capsule Gallery will be open for submissions from September 20th until October 31st. You can also view contributions from other participants, as well as the Creative Team behind the project, and artists and others from their networks within and outside Asia who have shared objects and recorded the special memories and stories they associated with the objects.
This project is a continuing collaboration among four artists, and mentor Anmol Vellani (India). They have been meeting since December 2020 for conversations on the impact of COVID-19 on the arts and lives in the arts. Join one of their Meeting Point sessions to hear more.
VIRTUAL MEETING POINT
The virtual program is a diverse mix of sharing, training and discussion sessions; some prepared by artists and practitioners in MCH's network, and others presented by organisations connected to art and social action in Asia. Please check out the events below!
Please note: Registration is required for each event.

LOCAL GATHERINGS
Interpreting our theme of 'From Connection to Collaboration' in ways relevant to their local context, a network of MCH Fellows are curating and delivering live programs as part of this meeting point. From October 20th – 29th, 14 organising teams from 15+ cities, are gathering people to discuss topics as diverse as the environmental crisis in the Mekong Delta, solidarity for SEA diaspora artists, connecting generations through literature and drinking Ice Tea.
The event hosts were selected through an open call and each has received a small grant from MCH to enable their event coordination. The hosts have been connecting monthly online to connect their networks and exchange perspectives.
Several events are available to join online. Please use the dropdown boxes below to filter events by date, country or online access.
---
VIRTUAL PROGRAMS SCHEDULE
(UTC+7 Time Zone)
Please click to each date from October 20th to 29th on the calendar to check out the schedule of all online events, including local gatherings of the day. And don't forget to register to join us!
| | | | |
| --- | --- | --- | --- |
| TIME | Room 1 | Room 2 | Local Gatherings |
---
MEETING POINT NEWS
---
THANK YOU
---
CONTACT US
---