SEAΔ 2020-21: Discovering different perspectives and expectations
SEAΔ 2020-21 brings three members: Raslene – a video and visual artist, researcher, and sometimes writing as a content contributor based in Jakarta, Lola Lely – an artist, designer and maker based in London, and Bin Kiphavong (Bill) – an art manager with a background of law in Luang Prabang to together on project working in Vietnam.
Together with the partner Helvetas Vietnam Project Manager Nguyễn Diệu Chi, they are developing a project working with the Tày minority in the northern mountain of Vietnam and their tea farming and tea making culture.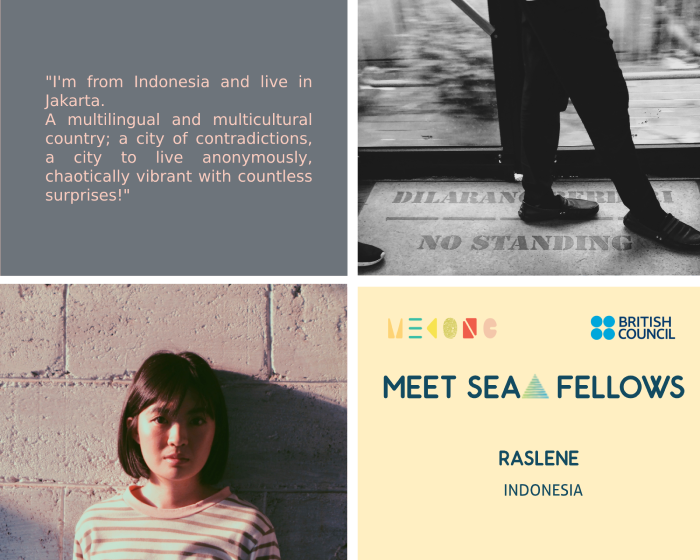 The challenges for their group are not only the different time zones, and all of them are very busy at the moment, and they could not go to Vietnam but also of their different cultural and professional backgrounds. "It was very hard for us to find a common language at first," said Chi, "mainly because our perspective and expectations were very different".
For the country project manager Chi Nguyen, joining SEAΔ 2020-21 is her second experience related to art and culture. Considering her profession a very practical and outcome oriented job, it took Chi her first SEAΔ to realize this is a process of learning rather than creating a product. And thanks to working with the artists, she came to realize the importance of art and cultural role in maintaining and preserving the inter-connection within a community. In the communities themselves there are also artists such as craftsmen, folk musicians who can sing the communities epic songs… They are the ones who create cohesion in the community and make one community different from another. Approaching a community from the art and cultural aspect will help their projects create more sustainable and in depth effects.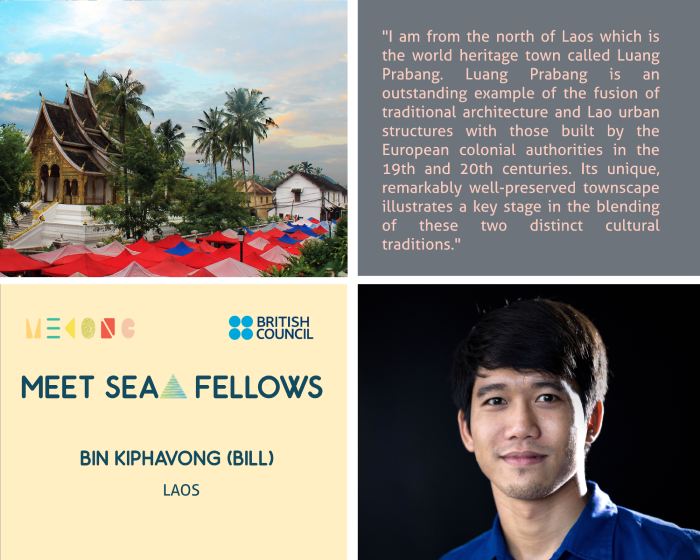 With a professional background in law and management, Bill gives the project a very different approach. His first expectations for joining SEAΔ were to learn more about managing and organizing art projects and workshops, making connections with artists and other participants. Beyond that, what he did not expect was learning using technology to organize online events. He shared: "This project is my first experience using ZOOM, or Google Jamboard, Google Doc, etc. It would be super useful for me to organize work from distance in the future".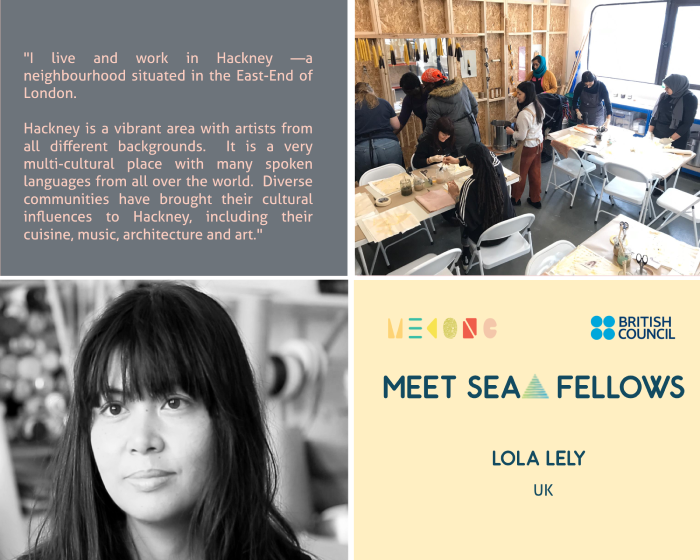 For Raslene, one of the most important skills and the hardest things she can learn in this project is leadership, how to manage the work with everyone, how to work with people from different cultures and how to combine all of this to make their project work together. What makes her interested is that she can learn more about the tea culture of Vietnam. "I've always drunk tea blends which have many different flavors, and taste blending. It's interesting to know they only drink plain tea in Vietnam," said her.
When their research progresses, the group has come up with an idea of creating a website to share stories of the daily life of the Tay people, their tea culture, and the conflict between the old and young generations within the community. "We came up with the same interest, and wanted to work together to find the results." shared Chi. The purpose of all of these activities is for all participants to see their part in it, to raise relevant issues that they really want to find the answers, to learn and to share.