MCH MEETING POINT 2021 registration opens May 1st!
We are happy to invite you to take part in Revealing Contexts: A Meeting Point on Art & Social Action in Asia
May 20th – 22nd, 2021, In-person and online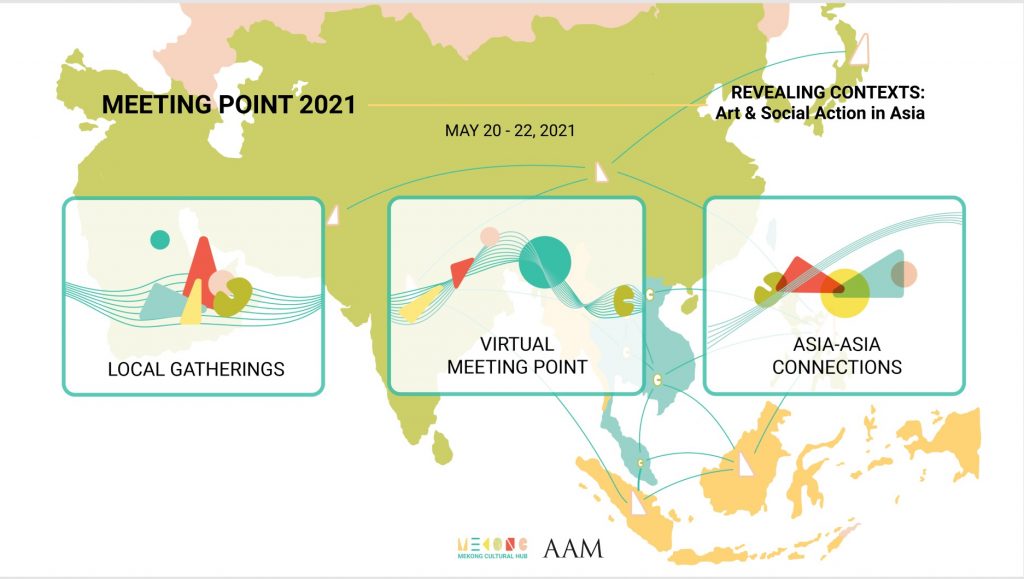 MEETING POINT 2021 is arranged by Mekong Cultural Hub (MCH) for people connected to Art & Social Action in Asia. Over three days we will offer a range of programs and ways for people to connect, exchange, learn and co-create. The goal is that a community working in this field across Asia can have space to exchange ideas, experiences and best practices, and get new inspiration and connections with potential partners to take their work forward. The spirit of the meeting point is one of action, and we hope that we will all leave the meeting point with fresh direction and energy for our work.
The Meeting Point consists of a central online program and more than 20 physical 'local gatherings' happening at the same time in multiple communities all over Asia. At these local gatherings people will organize talks, workshops and training related to the theme of the Meeting Point, and relevant to their local context.
For full calendar, guests' bios and more information for each program, please visit MEETING POINT 2021 page – registration opens on May 1st 2021
Please submit any questions to: info@mekongculturalhub.org
MCH TEAM