Local Host Networking Sessions – the Gatherings of beautiful people in the Art and Culture across Asia
"I've got to meet beautiful and hardworking people, as well as broaden my perspective and network. We exchanged ideas and opinions on things, and also cheered each other up when facing some dead ends."

Felicia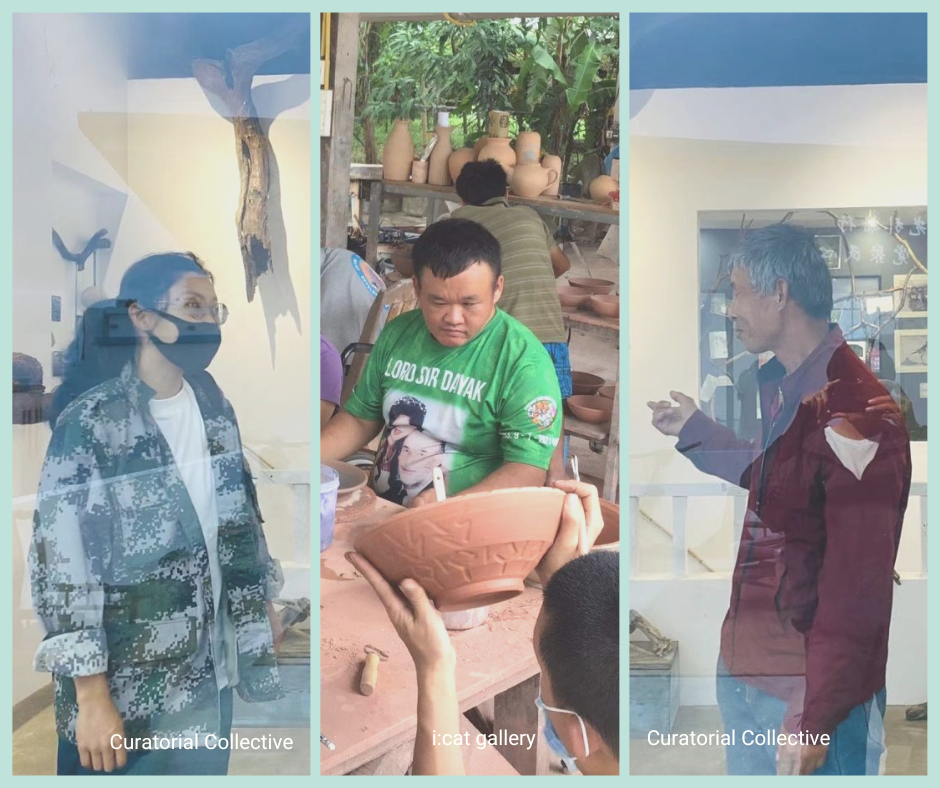 The Local Gathering program is created to provide not only a platform for practitioners to showcase their meaningful activities and projects to the wider community, but also an opportunity for them to expand their connections, thereby creating sustainable collaborations. In 2021, we held a networking session among all the hosts, which was fun but we wanted to do more for the hosts in 2022. This reflection led us to hold regular meetings so that Local Hosts can meet and exchange. Since June, 14 Local Hosts joining the Meeting Point this year have been engaging monthly in different discussions on important topics such as: Hosts Networking & Exchange; Thinking about audience and Outreach & Promotion.
Catherine (Vientiane) has dedicated 15 years in promoting artworks and artistic activities of Lao artists. She shared that the art and culture community in Laos is quite small and closed, rarely having the opportunity to be exposed to the regional and international network. Local Gatherings creates a meaningful platform for her to introduce Lao artists' practices to friends and colleagues in the region and the world, as well as for those who are interested in learning about the local art scene. Participating in the Local Host meetings therefore could open up the potential for meaningful collaborations in the future. On October 28, she will organise a Decorating Clay Collaboration workshop which invites local visual artists to produce a small range of earthen-ware pottery, domestic ware using designs and techniques.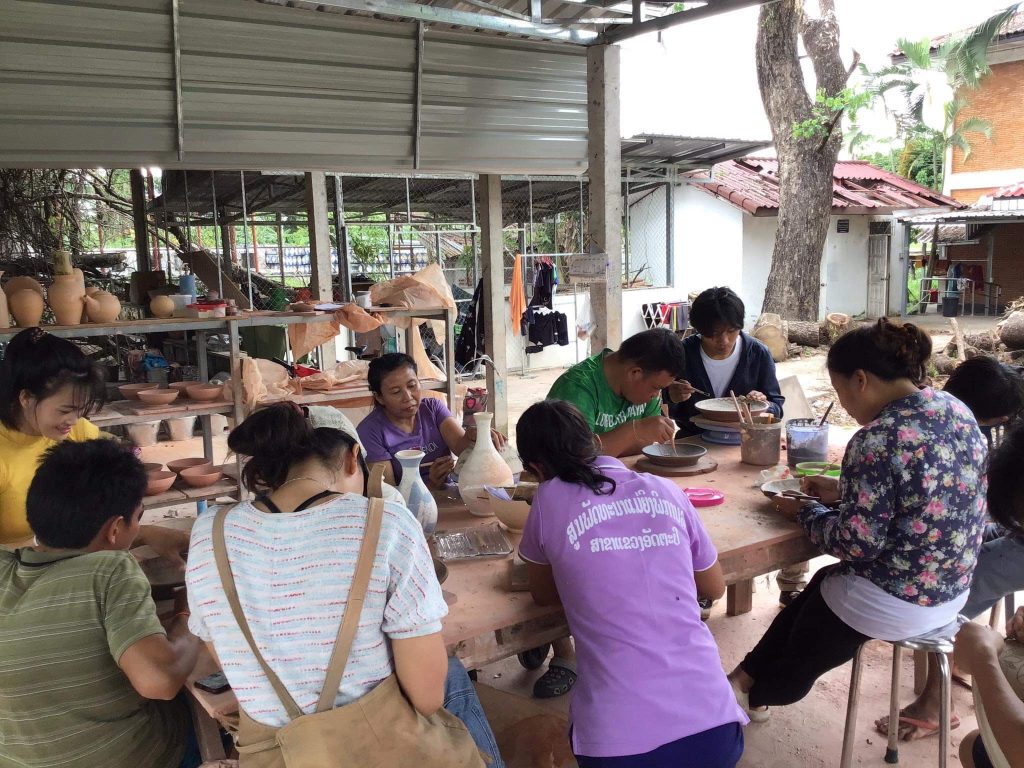 Felicia and Yi-En are organising a Local Gathering in Taoyuan City which invites migrant workers from South East Asian countries to share their potential skills in arts, as well as to share stories on their social participation in Taiwan. Joining Local Gathering Host exchange sessions is an opportunity for them to connect with other arts-related practitioners and talk about their backgrounds, learning about upcoming gathering plans and concerns is an inspiring and valuable start. "I've got to meet beautiful and hardworking people, as well as broaden my perspective and network. We exchanged ideas and opinions on things, and also cheered each other up when facing some dead ends," shared Felicia. 
Wilson, Sherry and Suye are co-organising a trans-local collaborative event between Melbourne and Huaniao Island which aims to explore how to recreate the emotional connection between humans and their natural environment and between humans and society. For them the meeting sessions provide an excellent opportunity for local hosts to build a community of practice. They have also shared constructive feedback which could inspire us for the next Local Gatherings program such as inviting expert speakers to share insights and advice on the workshop topics and using facilitators to help the small-group discussions.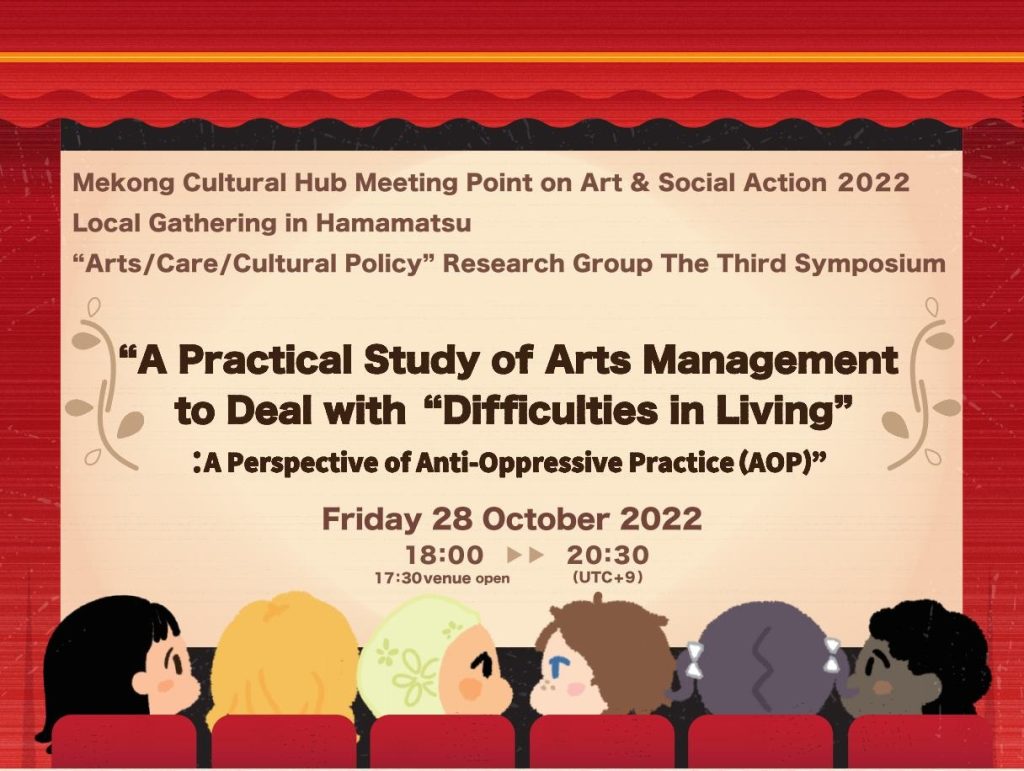 Akemi, Ritsuko, Yusuke, Soko, and Mayumi from The Arts/Care/Cultural Policy Research Group who are organising a symposium on Anti-Oppressive Social Work Practice (AOP) in Japan shared about the  limitations of 'virtual communication' compared to 'face-to-face exchange meetings' which  took them a while to figure out who the other participants were and what they were doing. To overcome these difficulties, they suggest having ice-breaking conversations, or a series of conversations between participants on a common topic, or a short introductory video about the participants and their projects which could be viewed before the meeting.
We are already looking forward to implementing these suggestions and more when it's time to get ready for the next Meeting Point in March 2024!
__________
About Local Gatherings:
During 10 days of the Meeting Point, 14 Local Gatherings will happen in 15 different cities across Asia, and in Australia and the UK. Please check out the Local Gathering MAP for events happening in your local city. Several of the events are open for online participation. You can discover which ones and register via the Meeting Point 2022 webpage.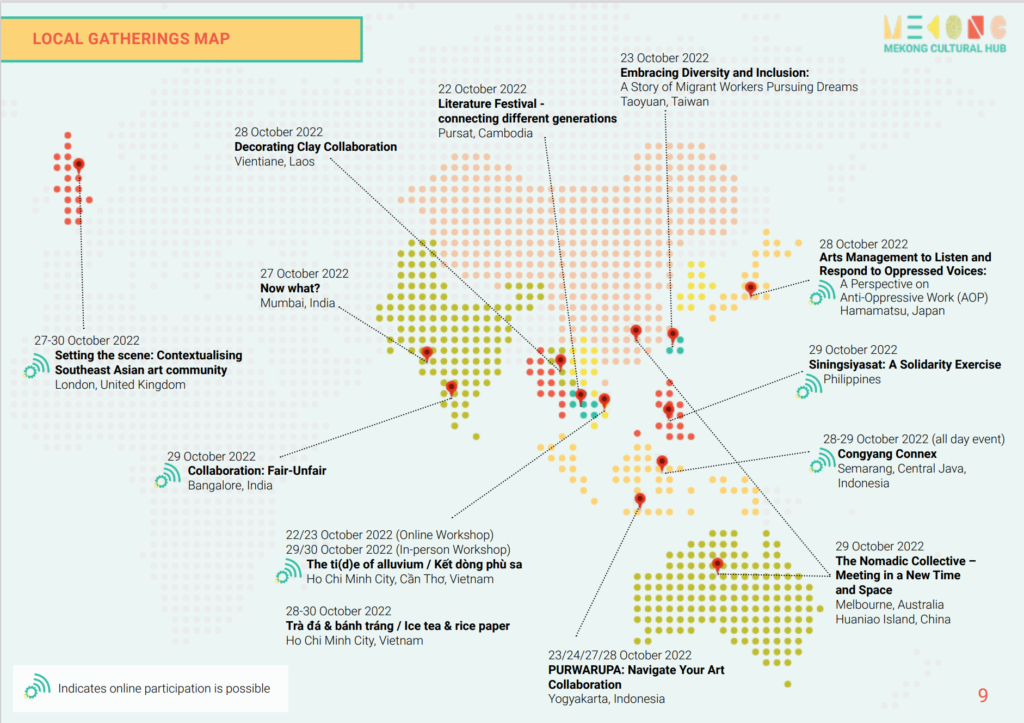 Please click here to Download Meeting Point 2022 full program.