Virtual Cultural Exchange Through Music in Taiwan and SouthEast Asia
On November 4th Taiwan88 and over 20 practitioners in the field of music from 8 different countries came together in a sharing on MCH Open Space platform to share their experiences in bringing music into different communities and open up possibilities of future collaboration.
The sharing entitled Taiwan88-Virtual Cultural Exchange Through Music initiated by Katyin Huang, founder of Taiwan88, to reach out to like-minded practitioners in the field of music to implement their project in different countries in SouthEast Asia.
Founded in 2013, Taiwan88 is an education project that aims to bring interactive live performances to different parts of Taiwan, accessing a public unused to western classical music, leading them into a wide range of world cultures through fun activities and interaction, meanwhile raising their enthusiasm, confidence and creativity during the process. Despite the challenging situation due to the pandemic, the project has kept on holding music workshops online and expanded its activities with children outside of Taiwan, to Malaysia and Myanmar.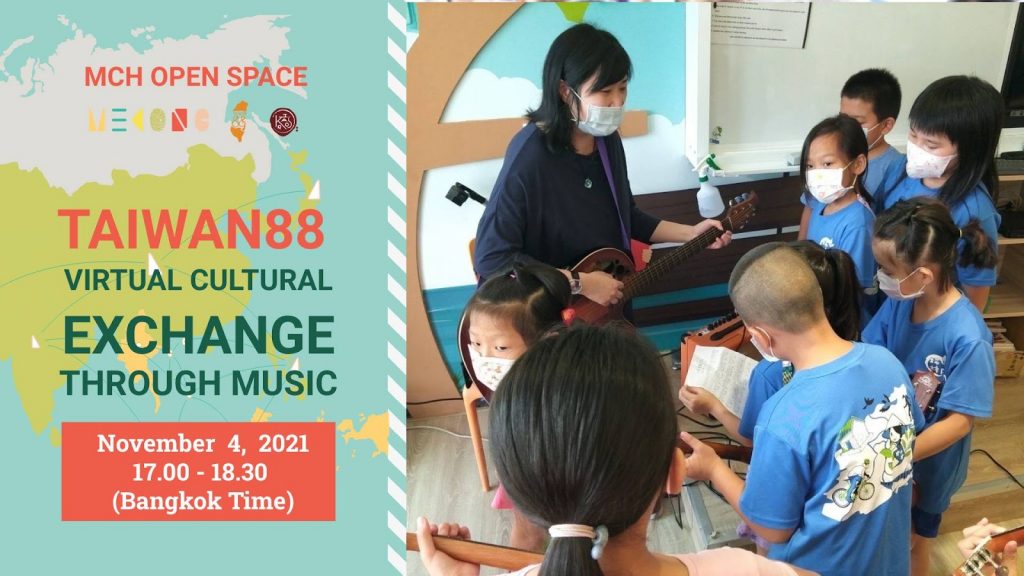 The event also invited Kimball Gallagher, founder of 88 International, to share about his organisation's mission to bring together people from diverse backgrounds by accessing the universality of music. Founded in 2008, 88 International has created and implemented programs that inspire and empower children to become an active participant in delivering and appreciating music performance. It currently has 5 musical projects operating in 4 countries in which Taiwan88 is a member.
The presentations followed by the Q&A and organic sharing session from all participants. Paritta-anong (Soe) from Thailand shared about Kod Talay Duai Siang Plang: Embrace the sea by the songs, a music workshop project she organised between 2008-2010 to encourage exchange between youth from Bangkok and youth in fisherman's village in Bang Saphan District, Prachuap Khiri Khan Province. While exchanging their knowledge of music, song writing together, the youths from two places also learn about the beach and sea from the fisherman's life, and write songs raising awareness of the importance of nature, and organise a small music festival to communicate their own works with the local community.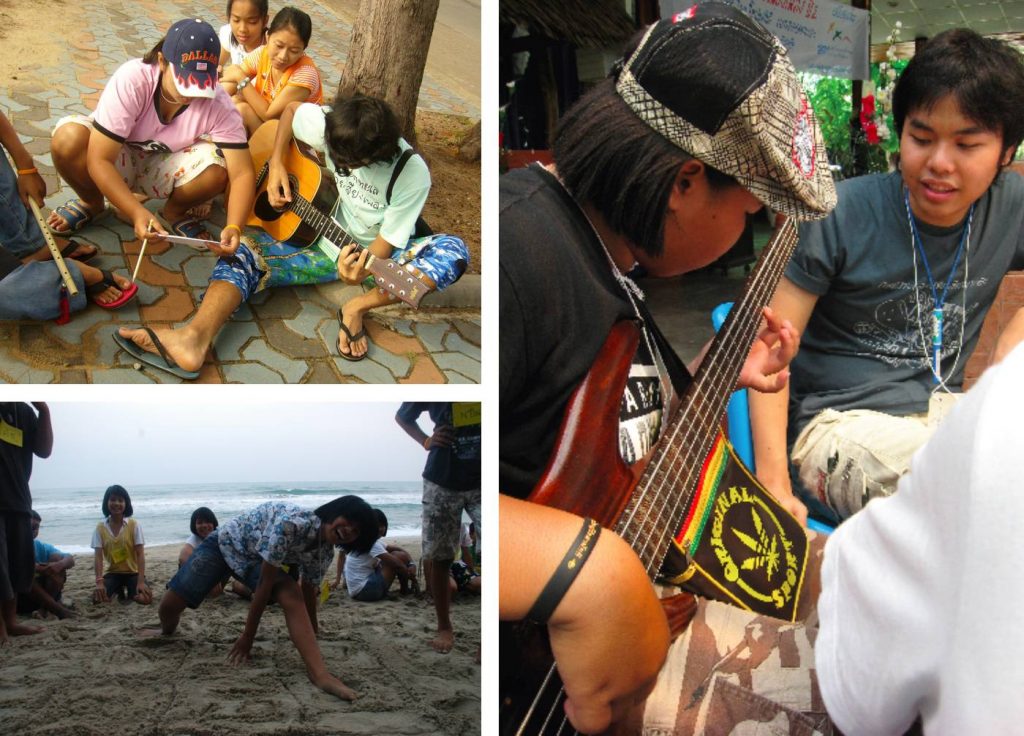 Keat Sokim from Cambodia, shared about Friend Music School, a project launched in July 2018 which aims to offer music classes for the local people. Friend Music School's classes use creative methodology and teaching materials to make traditional music education more attractive and accessible to the general public.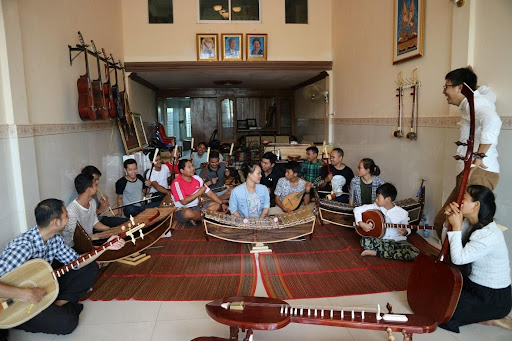 A Quarterly Recital between students and professional musicians at Friend Music School. More videos please visit here.
Phuong Vu from Vietnam shared about the projects she got involved with the social enterprise Wonder, a research-based organization in art education, specifically focusing on kindergarten education. Using art as a foundation for social development, Wonder conducted high-quality art projects: music concerts, music appreciation courses, intensive training and free community projects for disadvantaged children in the society, such as the Miracle Choir & Orchestra. Phuong is now setting up a new project, Vietnam Youth Music Institute (VYMI), which is planned to be launched soon.
Professor Shin Nakagawa from Japan also shared at the event the Mikanohara Gamelan, a project that involved communities in Mikanohara, Kamo-cho, Kizugawa City, Kyoto Prefecture, where used to be capital (Kuni-kyo) of Japan during the reign of Emperor Shomu 1300 years ago. The long history of Mikanohara is facing a danger due to the heavily shrinking population nowadays. Since 2018, the project has been engaging local students and people to build a better connection between the existing community and attract people from other areas to settle in this area through different art forms such as shadow puppets, gamelan music, community dance, and making films together.
The event is hosted by Taiwan88 and MCH, as a part of MCH Open Space – an open platform for different art and social practitioners to introduce their works, exchange with peers, share to the public, and reach out to a wider network for possibilities of future collaboration.