BRIDGE BUILDING EXCHANGE: How do art students react to the Anthropocene?
How do art students react to the Anthropocene? is the second public event in a series of talks co-organized by Duong Nguyen and Ming-Jiun Tsai in order to develop a creative response to environmental issues. Their project's backbone is built as an exchange program that demonstrates the unique role of art, culture and education in responding to climate change.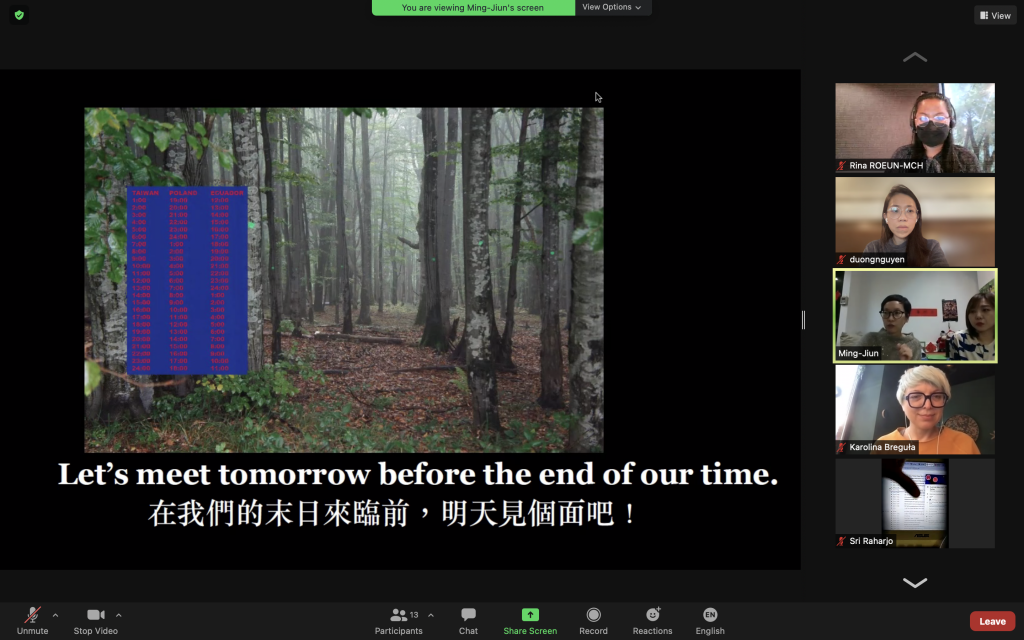 The Art Talk invited Speakers from Department of Fine Arts, Tunghai University: TSAI Ming-Jiun, HSU Hui-Hsuan, SHEN Shiang-Yun, CHEN Jing-Fang, SHIH Cheng-Yu, WENG Pei-Heng, CHAN Tsz-Chung, HSIEH Yi-Ting, CHANG Chen-Sa, CHEN Pin-Ha, CHEN QiLuo, HUNG Yung-Hsiang, and Guest Speaker from Social Film Studio, Academy of Art in Szczecin: Karolina Breguła shared about their project Let's meet tomorrow before the end of our time – a project for art students and professors created for sharing knowledge and perspectives on the Anthropocene.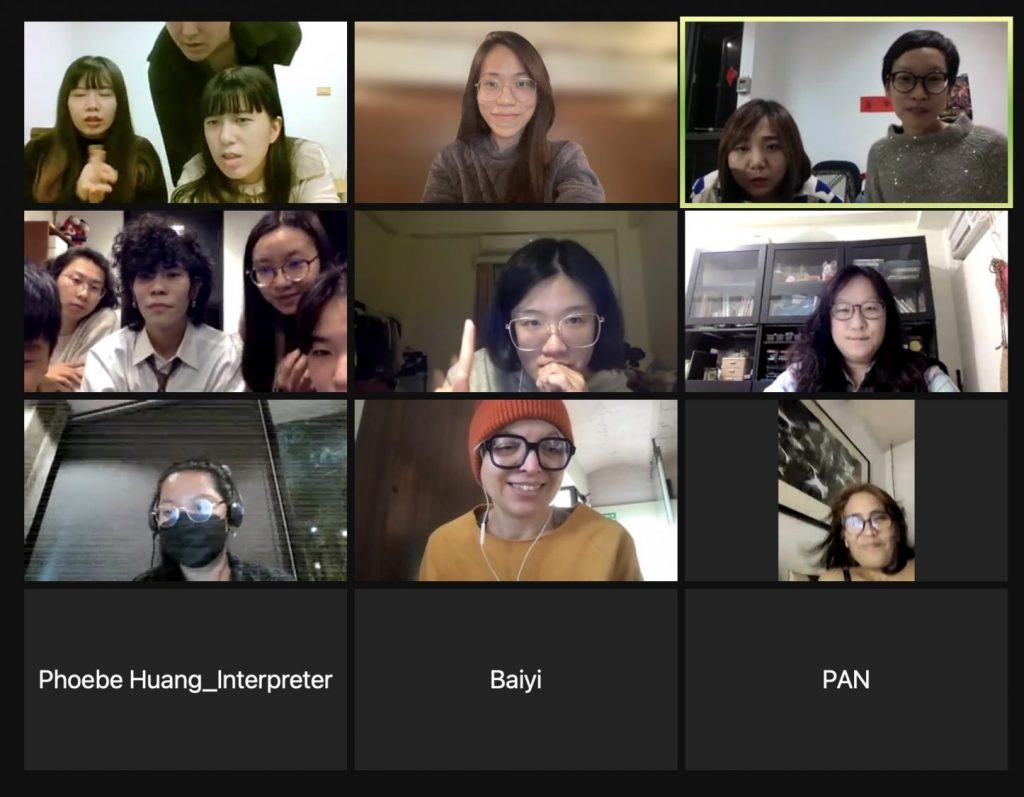 The online space on Facebook was a hub for building transcultural art groups working remotely on projects related to the current social, political and ecological issues in the face of the environmental crisis. By gathering artists from different geographical and cultural contexts, it became a platform for diverse reflection, exchange of opinions and finding solutions for art to contribute to the Anthropocene debate.
The project included a number of long-term collaborative projects between students from Poland and Taiwan, a symposium summarising the artistic processes and an exhibition showing the result of the collaborations.
Let's meet tomorrow before the end of our time, was organised by the Academy of Art in Szczecin and the Tunghai University Department of Fine Arts in Taichung. It also includes partners from Kaohsiung, Taiwan and Ecuador. The Tunghai Group has organised an exhibition at Tunghai University Art Gallery in April 2021 as well as a presentation show for the phase of 2020~2021 in Yao Space in August 2021.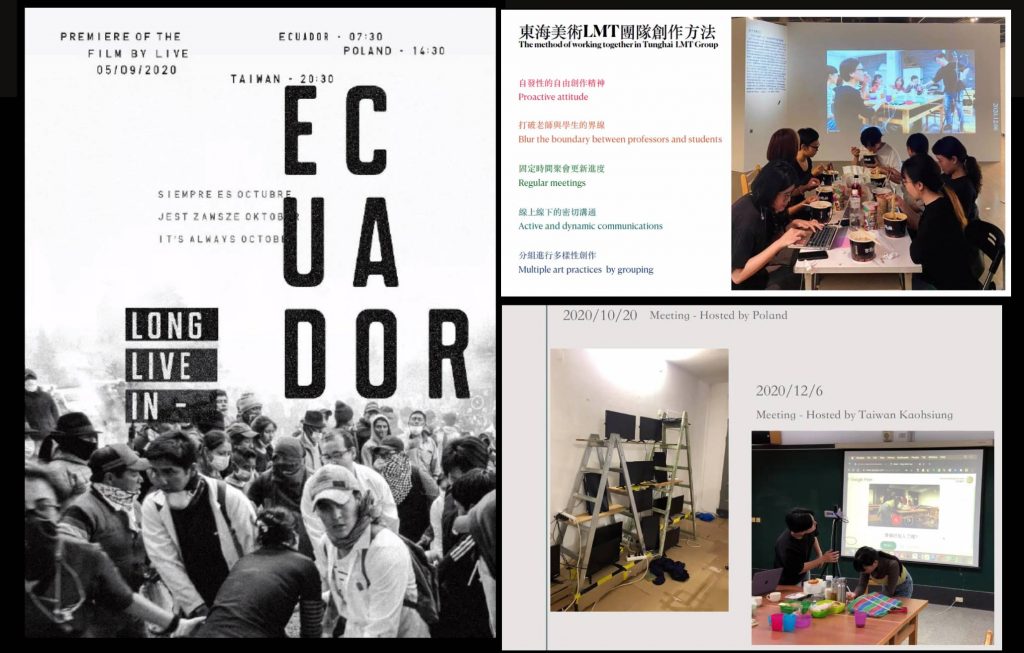 In September 2021, there were some changes of the members in the group, a few existing students continued to join the project and some other new students joined. During the talk, the students shared some of their conversation and experiences from 2020 and what they plan to do in 2021~2022.
Throughout the talk, the speakers/ students brought up their excitement and shared how much they learned about the concept of Anthropocene through the project Let's meet tomorrow before the end of our time. The talk received a good response from audiences through their questions and comments. The audiences focus their interest in the subject of education exchange, discover ways of engagement to the young generation.
For more information about the project please visit:
Tunghai Group fans page: https://reurl.cc/n5Ggo6   
Let's meet tomorrow before the end of our time Exhibition in April Event Page: https://reurl.cc/2oRqr6  
The event is organized within the Bridge Building Exchange framework, in which each MCH Regional Representative (REP) is paired up with another REP in another country to conduct activities in order to exchange ideas, expand their networks and knowledge which would benefit their local communities. Follow us for more updates on the next Bridge Building Exchanges.