"Fragment of history" – a microhistory of Hanoi by Nguyen Thuy Duong
This guest blog comes from one of our Regional REPs from Vietnam, Nguyen Thuy Duong. For the mini-Meeting Point in July 2021, all of our REPs have been preparing a Creative Action, aiming to reveal context in their community. Duong's action "Fragment of history", starts from a story involving an amateur artist who was imprisoned for his love of a certain form of music.
The post below is written by Duong and explains more about Loc Vang's story and her plans to take you on a walk into Hanoi's micro-history.
The man who imprisoned for singing Yellow music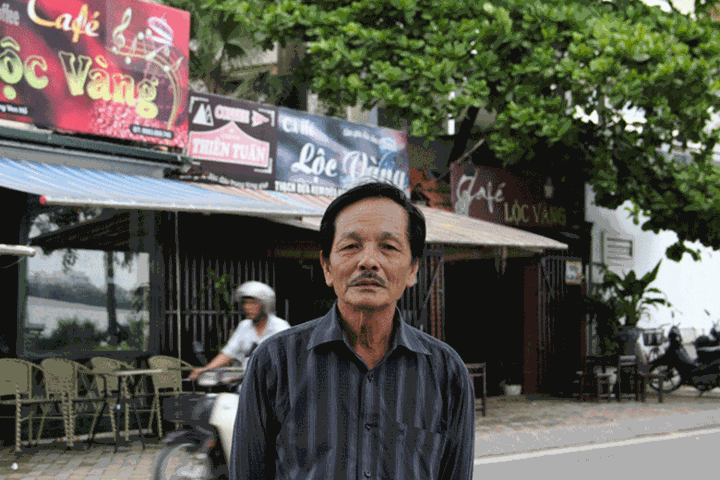 Loc Vang's real name is Nguyen Van Loc, because he sings Nhac Vang, lovers of this kind of music call him Loc Vang – literally means "Loc, who sings Yellow Music". In 1967, Loc Vang was arrested because of this musical genre. The 76 year-old Hanoi born singer was sentenced to 10 years in prison and 4 years deprived of his civil rights by the North Vietnamese government (after Hanoi signed the Paris Agreement in 1973, the sentence was reduced to 8 years in prison, 4 years of probation). Thus he is also known by another name: "the one who was imprisoned for singing Yellow music". September 6, 1968, is a day that he will remember for the rest of his life. Loc Vang and two other members of his Yellow music band were invited to the Hanoi Opera House to perform at the request of the government, given the purpose of doing research on Yellow music. The tapes of them performing, however, turned out to be used as evidence for his imprisonment.
In 1976, Loc Vang was released in accordance with the Paris Agreement. Ironically, as soon as he got out of prison, Yellow music became a trend, and could be heard in every cafe throughout the city. It remains a popular music style for the older Vietnamese generations. But Loc Vang was never so fortunate as the music he loved, he has never escaped the prejudice of society. Because of the country's censorship, he is no longer able to stand on the stage.
The music that was not supposed to be sung
Nhac Vang a.k.a Yellow music was banned in the North of the country for its lyrics and poetry. The term Yellow music refers to the popular songs of South Vietnam, which were supposedly composed during "the pre-1975 era." However, due to the historical events of mass migration of the 1950's and 1970's, it would be dangerous to assume that the production and circulation of yellow music were limited to only South Vietnam. During the Vietnam War, there were musicians playing yellow music in the North, even though it had been outlawed by the state. That being said, the flourishing of yellow music occurred mainly in the South even before the 1950s, primarily in the urban city of Sài Gòn. Many of the yellow music songs that were composed during the pre-1975 era still exist today.
It is not clear from which point the music of South Vietnam started to be called yellow music. The reason may stem from the yellow national flag of the Republic of Vietnam, as opposed to the red one adopted by the Democratic Republic of Vietnam.
During the war, it was understandable if yellow music was not allowed in the North. But after 1975, when the South was defeated and Vietnam was unified, it was still not allowed as it was deemed a vestige of the former polity. There were propaganda campaigns to discourage audiences from listening to yellow music. At its peak, those caught listening to yellow music would be punished, their cassettes, discs, and music sheets confiscated.
In Vietnam, after 1986, the state's control over culture in general and music in particular was loosened. Yellow music was not officially allowed but no longer severely banned. By the 1990s, when more love songs were allowed to be sung and composed again, some neutral yellow songs were also accepted. Sometimes names of composers were changed, but the music remained.
There are still some restrictions. The term "yellow music" is not officially used in the media. It is intentionally called country music, old music – and most often boléro ( many of the most popular yellow songs are not, in fact, boléro).
In recent years, the change has been dramatic as many overseas singers get permits to return and perform in Vietnam. More young domestic singers have begun to turn to boléro and the audiences have become younger and not limited to any certain class. Singing and listening to pre-1975 music seems to have become trendy in Vietnam.
A walk into Hanoi's micro history
Back to Loc Vang's present life, who is like among the others that have their daily activities took place in a four-level house near the bank of the Red River, Hanoi. Day by day, he lives in his small house, on the banks of the Red River, where the fate of the land is like his life, with an uncertain future.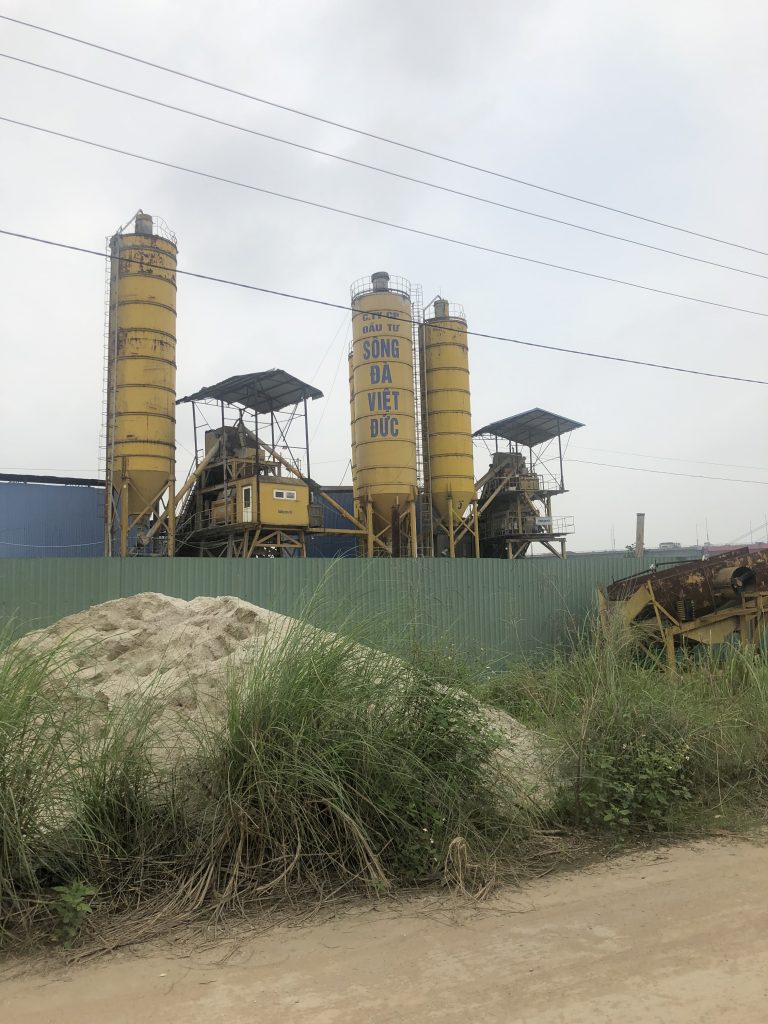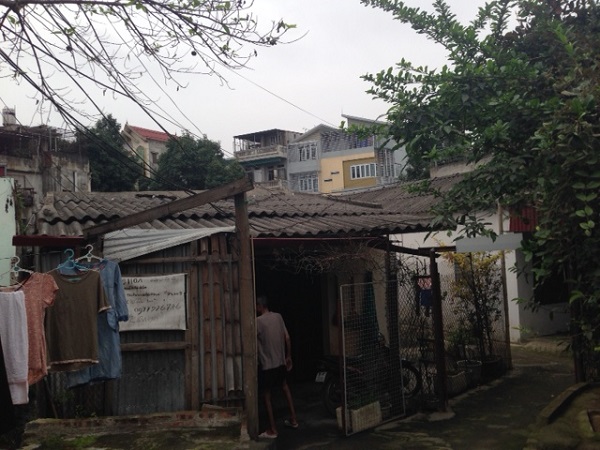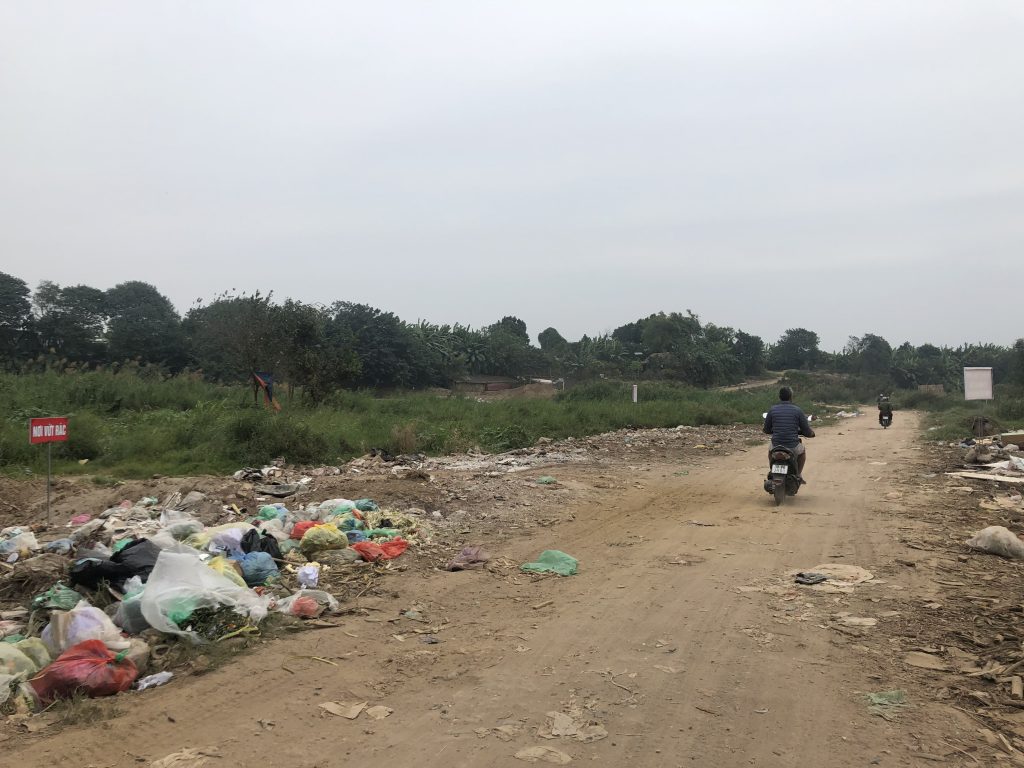 The island is called Bãi Giữa, a stone's throw from Hanoi's urban sprawl. But the resilience of this spot of land in central Hanoi remaining untouched is not because it flies under the radar. In fact, construction companies have been going after it for some 26 years. Even still, with the latest plans for an urban forest and a mega housing project seemingly falling at the final hurdle once again, the farmers and unregistered citizens occupying the urban oasis appear confident that their position on the island remains safe – at least for now.
On July 17th, Duong will invite you to join a livestream video visiting Loc Vang's house, and walking with him along the banks of the Red River, then conclude the action with a brief introduction to the problems that the Red River region is facing.
---
As a part of the mini-Meeting Point on July 17th, 10 MCH REPs from Cambodia, Laos, Thailand, Taiwan and Vietnam will perform 7 Creative Actions that reveal their local contexts. If you are interested in joining their Actions please check out our mini-Meeting Point webpage for the timetable of all Asia-Asia Connections accessible online, and full information on each Creative Action including those taking place in person in the Programs section.