BRIDGE BUILDING EXCHANGE: Two cases in Huế & Luang Phabang
MCH Regional Representatives from Vietnam, Nguyễn Thị Thanh Mai, and from Laos, Freddy Keosomsak, share an interest in art practices based on local contexts, with a focus on protecting the tangible and intangible heritage values of local communities. On December 17, they co-organized the Art Talk "Two cases in Huế, Việt Nam & Luang Phabang, Laos" as a platform for artists from both sides to share their experience on context-based art practices, specifically in the contexts of Huế and Luang Phabang, and to question such practices.
As an art manager with a background in architecture grew up in Luang Prabang, an ancient city that contains many tangible and intangible cultural heritage ​​of Laos, Phonepaseth Keosomsak (Freddy) has an interest in preserving traditional architectural works that are increasingly lost in the upheavals of time and the modernization of social life. The simplicity has been shifted into complexity. This change, on one hand, can be perceived as development of the economy and quality of life. On the other hand, it is the disappearance of both cultural identity and integrity of the local heritage. For many years, Freddy has been sketching the traditional architecture of temples, houses and activities of local people across Luang Prabang in order to preserve the values ​​that he called "Representation of Simplicity". The collection, therefore, is an effort to share the sense of place of the local heritage with others; and also, to convey the aesthetic of simplicity in the local ways of life.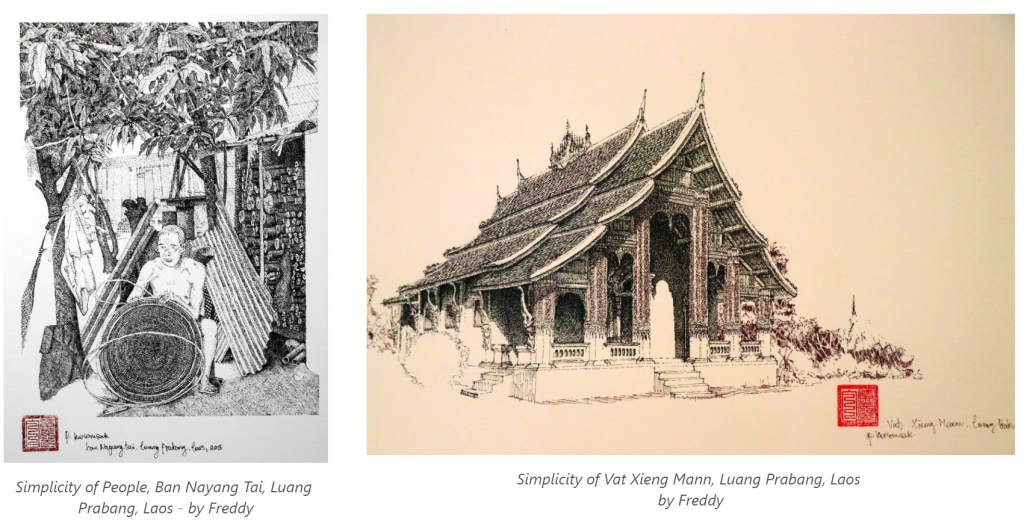 As a visual artist from Hue, Vietnam, Nguyen Thi Thanh Mai's practice has always been associated with the concerns about the daily life of local communities. Since 2021, together with many artists in Hue, she has developed a research-based art project called "Project Edge of the Citadel" to learn about the lives and impacts of the residential relocation policies that the local government has adopted. Thousands of households living on the so-called The Wall surrounding the heritage site of Hue Ancient Citadel are subject to be relocated to a new resident area. On the one hand, this project aims to preserve this important historical and cultural heritage. However, these policies have had a significant impact on the lives of thousands of people who have settled here for decades. An inadequate relocation policy not only causes them to temporarily lose their livelihood, but also their long-term future orientation.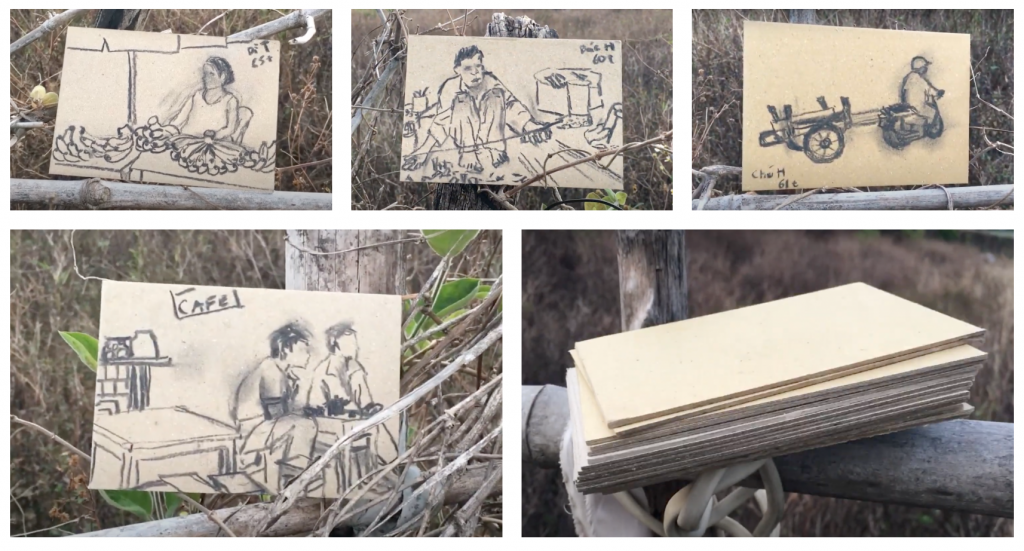 The project has the participation of many local artists, among whom Mai has made many trips to record the thoughts and feelings of the people directly affected by the relocation policy through surveying, interviewing, and sketching. Two artists Le Thi Minh Nguyet and Nguyen Thi Khanh Anh shared about their work "A little green evening for Hue city" which creates a notebook collecting drawings and stories of local people on cultural heritages, cultivation, plants, soil, water, flowers, and their daily life. The notebook will then be handed over to artists, planning architects, researchers, and local authorities with the aim of opening up dialogues and exchange between the people and the government toward a green and sustainable development of Hue.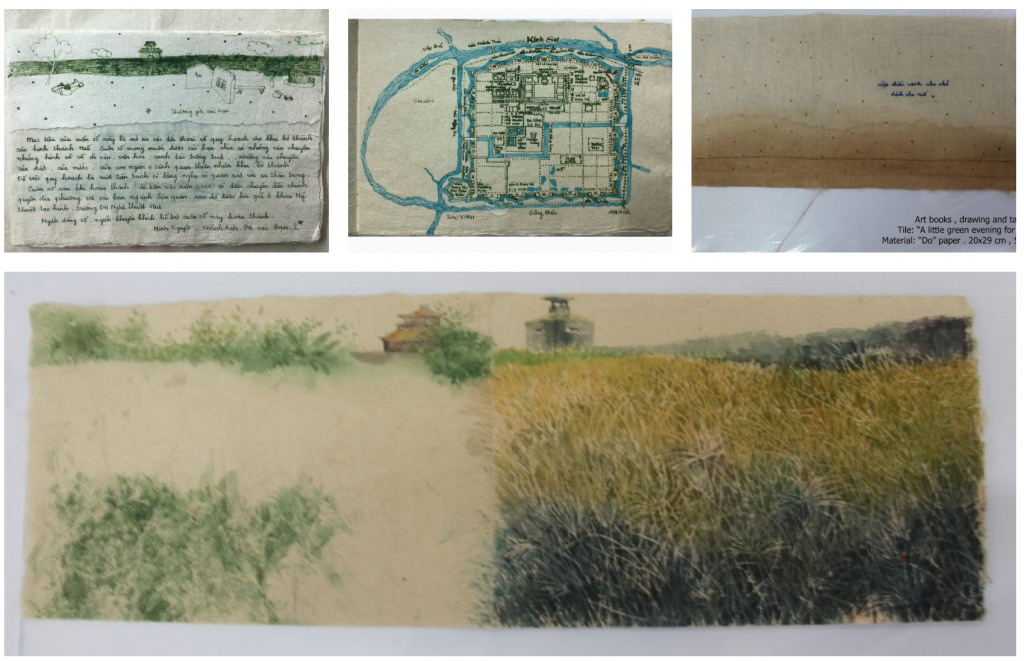 The talk received good responses from local artists and art students in Hue. Many participants share different ideas of the role or position of the artist when participating in community projects, social activities, and criticizing social issues. The discussion of restoration and heritage preservation, where restoration occurs as the complete demolition and rebuilding of a property brings them new knowledge. Most of them agree that the way of living is an important heritage which is most vivid but most difficult to preserve.
A student at College of Arts – Hue University shared: "I have always thought it was a certain boundary between being an architect and a purely artistic person, but after listening to Freddy, Nguyet and Khanh Anh's sharing, I realize that art not only helps artists create beauty, but also helps them to see simple things more beautiful. Thanks to them, I have more confidence in the simple things that I am doing."
For Freddy, the sharing and exchanging helped him become more aware of the importance of development must go hand in hand with conservation based on understanding, and bring these experiences to apply to relevant areas. The positive feedback and experience gained after organizing this event brought Mai more confidence in organizing more exchanges for her community. Both of them agree that such exchange is needed, not only for their personal practice but also for the local communities, to expand their knowledge and hands-on experience with their local and regional colleagues. Networking and collaborating is essential for them in conducting integrated projects that leads to long-term sustainability.
The event is organized within the Bridge Building Exchange framework, in which each MCH REP is paired up with another REP in another country to conduct activities in order to exchange ideas, expand their networks and knowledge which would benefit their local communities. Follow us for more updates on the next Bridge Building Exchanges.