Decorating Clay Collaboration

---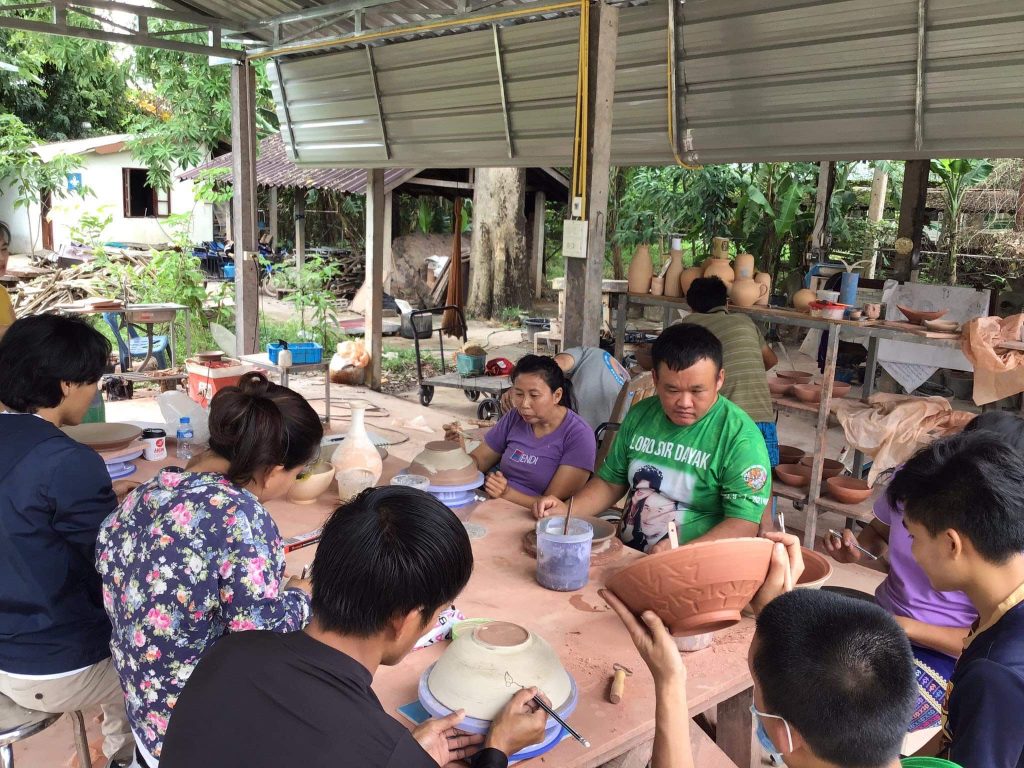 Organiser(s): i:cat gallery
Date: October 28, 2022 from 9:00 am -5:00 pm
Location: Vientiane
Event Type: in person
ABOUT
The Lao Disabled Women's Development Centre Potters Design Project will collaborate with visual artists to produce a small range of earthen-ware pottery; domestic ware, with new designs and techniques, carving into clay and decorating with slip. Pottery will be prepared prior to this day and will have final firing after this day. There will be a small exhibition for the public after final firing.
Program:
August 11, 23, September 08, 28, 2022 from 12:00-5:00pm: Skills Workshops
– Introductory workshop
– Teaching workshops: teaching techniques with guest expert potter
October 27, 2022 from 9:00 am – 5:00 pm: Local Gathering Day: Design collaboration with visual artists.
More information: Fb:Icatgallery Instagram: Icatgallery
MEET THE TEAM
Events Gallery
Related Events