Echoes from the Stars

---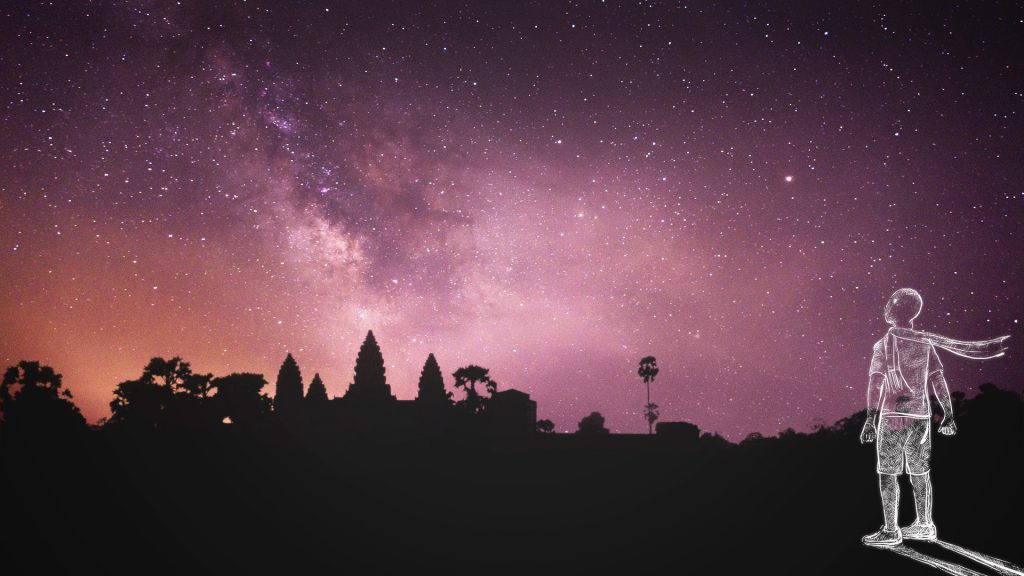 Date and time:
Oct. 28, from 14:00 (Bangkok Time)
Organiser(s): Jean-Baptiste (JB)
Format of event: Interactive sharing session
Participants: No limit
About
Echoes from the Stars is a participatory digital installation by Jean-Baptiste (JB) (Cambodia) and Theerawat (Meng) (Thailand), commissioned by MCH. After the launch of Echoes from the Stars at the opening of Meeting Point, today's event is an opportunity to explore the evolving digital artwork, accompanied by the artists and by some of those who have already contributed to the installation.
In addition to viewing the starmap made from participants' contributions and exploring the constellations of places, relationships and themes that the map reveals, audiences will also be able to listen to the messages sent to the sky, as if they are echoes from the stars.
Participants will discuss their contributions with JB and Theerawat, so we can hear how the same experience has been processed in different contexts. Hopefully, having contributed and interacted with the same artwork, we would have shared a strong human connection, and hopefully for some of us, gone through a healing creative process.
NOTE: Echoes from the Stars is inspired by audience responses to an earlier art-film created by JB, My Mothers Tongue. This film is being screened as part of our opening program, Lost in Translation, on October 20th, and will be available for Meeting Point audiences to view on demand from October 20th – 28th.
MEET THE TEAM
Partner(s)


---
EVENT GALLERY
---
RELATED NEWS