SEAΔ 3 REFLECT – On the Role of Art in Society and Personal Reflection during Uncertainty
SEAΔ REFLECT brought all SEAΔ 3 Fellows together for the final group session of this year's SEAΔ Fellowship. The three day workshop listened to Soran Sorn (Cambodia), Kiphavong Bin (Bill, Laos), Khin Thehtar Latt (a.k.a. Nora, Myanmar), Mohd Jayzuan (Malaysia), Regina Yuching Lin (Taiwan), Jump Tassakorn (Thailand), and Raslene (Indonesia) sharing their personal and collective creative inquiries that they had been exploring as part of their program.
The sharing of Soran, Bill and Nora on the first day shows their common interest in the role of art and artist during emergency/conflict time. Both Soran and Bill are working on helping the artisans of traditional craftsmanship in their countries. While Soran's project aims to promote other artisans of stone craft, shadow puppet and other traditional crafts in Siem Reap and Phnom Penh who are affected by COVID-19, Bill tries to find a way to encourage the street artists in his home town Luang Prabang to develop their skills, and turn their artistic ideas into unique artwork. Their question about how to use art to support each other and to help the society is not only their personal concern but also a question shared by many practitioners in the overlapping field between art and society nowadays.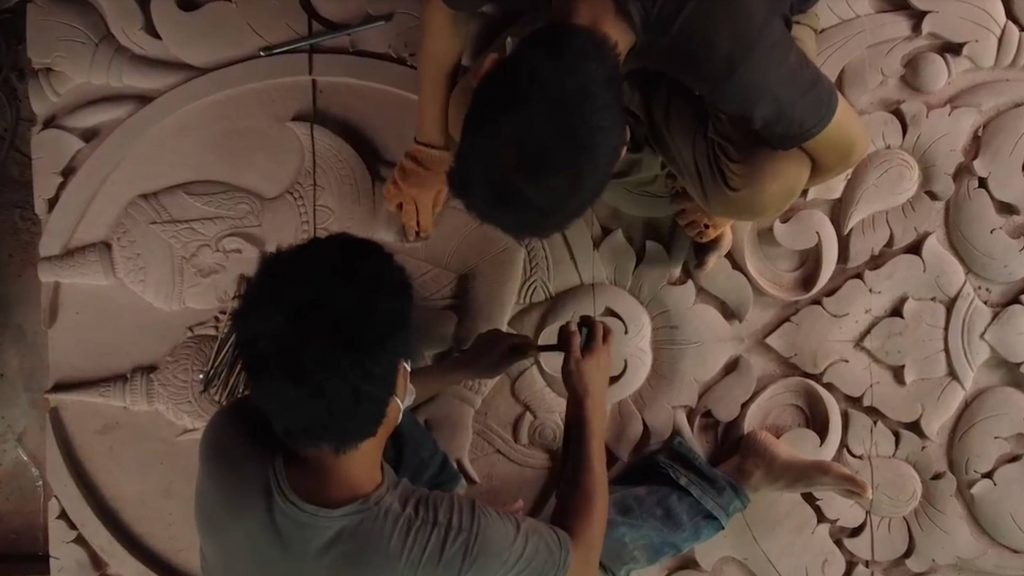 The projects they are carrying on also raised some questions among the group on what is art and what is craft, and why might we want to differentiate between the two. Some people shared the perspective that artists and artisans are different in terms of their creative labor. Artists are the ones who work on their unique artistic ideas and turn them into artwork that express themselves, craftsmen might be people who produce products based on inherited ideas, whether of others or being passed down from previous generations. Others agree that there is no difference between people who do art or craft or any particular job. If one pursues their profession to the highest level of it, they can become an artist of their own profession as well. The stimulating debate was inspiring to all participants since the understanding of these different views is something fundamental for them to reflect on the ways they work in the field of art and sustainable development.
Being a Fellow from Myanmar, Nora has been facing a lot of challenges while taking part in this Fellowship. "It is difficult to reconnect myself with the world before the coup broke out, even the pandemic issue seems to not be relevant to me anymore," said her. Even though she is questioning "the importance of art and artists during the conflict" in her country, what Nora has done clearly gives an answer to the central question of her practice about the role of an artist in society during emergency time. Her work keeps telling the story of Myanmar to her own people and to the world in many creative ways. This is a very important job as Regina shared the perspective that it's those who do speak who are the ones giving the interpretation of what's happening. The group discussed further and there was much agreement expressed for the view that it's always valuable to document stories and share experiences – for example to provide a counter-narrative and a historical record.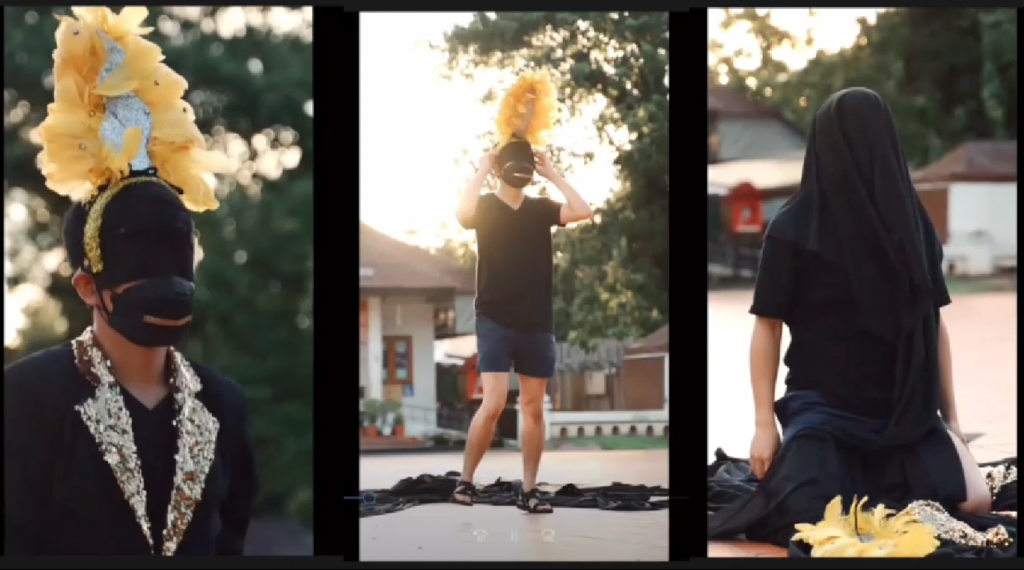 The sharing of Jay, Regina, Raslene and Jump on the second day revealed a common interest on how to use art to express and reflect oneself and finding certainty during the very uncertain time of COVID-19. As a musician, Jay's creative inquiry centers around the question: Can music help soothe human emotion during the pandemic? Using different musical instruments and collaborating with other artists, Jay created a multi-instrumental music piece called '\nyandor\' (a dialect in Malay language that literally means relax). "I documented some emotions of mine by producing this piece. Making music is like therapy for me." shared Jay.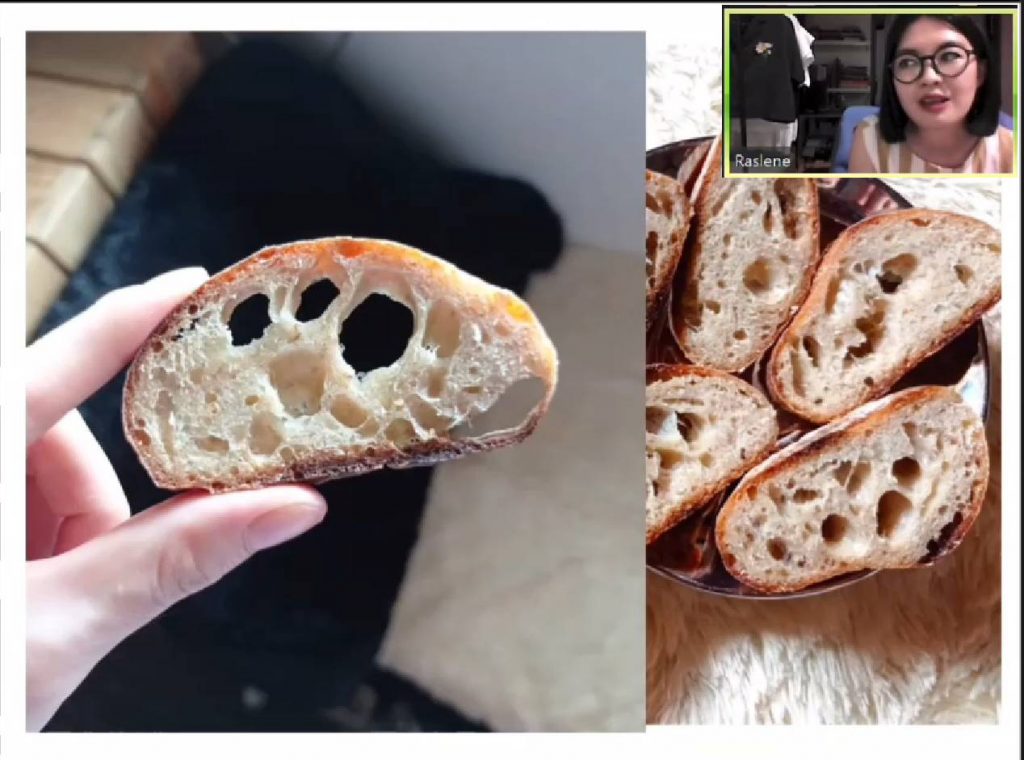 The collective inquiry of Regina, Raslene and Jump was constructed in a very structural way, which centers around the question: If COVID ends tomorrow what you don't want to let go and what will you remember about today like in 100 years from now? For Jump, it is not only the cheap surgery mask everyone is forced to wear nowadays but also the invisible mask we pretend to wear is what will last long after COVID disappears. In the video of the performance responding to the inquiry, he wears a mask and invites the audience to pick up the thing they chose to see, to remember, to feel from now. The sharing went on with Raslene presenting her thoughts on the relationship between Food and human wellbeing and the story of how she took up learning the art of baking bread in an intimate, humorous but very insightful way. For her to find inner certainty during this time of COVID, one has to treat their body well. "If you do good to your body, your body will bring the good back to you, too." Regina concludes the collective inquiry by sharing The Story of Our Masks – an imaginary gallery tour happens in 3021 – 1000 years from now – when people look back and talk about the world of today.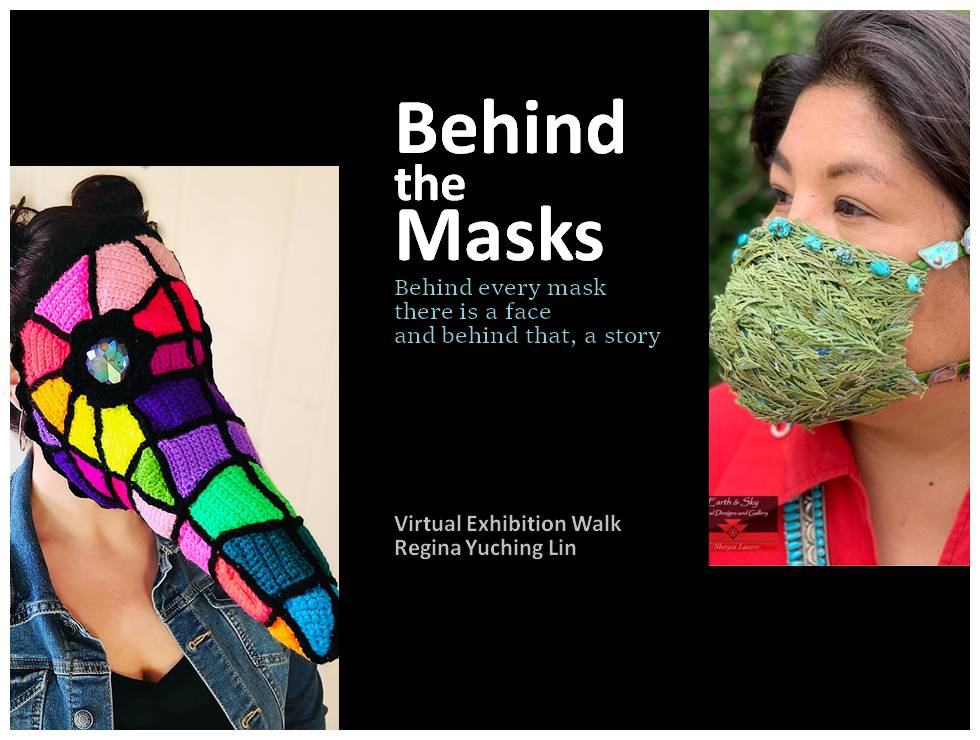 The third day ended with each Fellow reflecting on the journey they have gone through together during SEAΔ 3. For some, it was a shift in their personal art practice (Nora, Raslene), or a significant moment in one life (Jay). For many others it gave them encouragement to continue their work and start something new. 
SEAΔ REFLECT marks not only the end of SEAΔ 2020-21, but also the end of the current season of SEAΔ. However the journey of our Fellows won't stop here. All of them will continue their personal inquiries as well as come up with further collaborative projects with other members using the connections, friendship, knowledge on the SEA region, or working online skills for long term, etc, that they have learnt through this program. Let's continue to accompany them wherever the paths they take in the future.
—————-
SEAΔ is a program co-created by Mekong Cultural Hub and British Council in 2018, which creates space for cultural practitioners to reflect on how their work in arts and culture can contribute to sustainable development within South East Asia through their individual and collective leadership. The program is delivered in partnership with HELVETAS. MCH would like to express our deep gratitude to FACILITATORS, ADVISORS and ALL INVITED GUESTS AND MENTORS WHO HAVE CONTRIBUTED TO THE PROGRAM.