Oh, When Did I Take This Photo?

---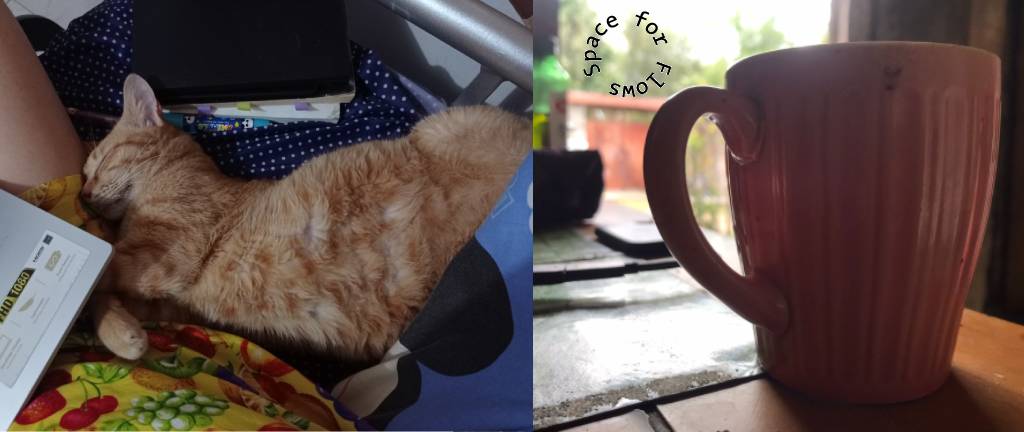 Date and time:
Oct. 28, from 16:00 (60 mins) (Bangkok Time)
Organiser(s): Space for Flows
Format of event: Chatting & Q&A
Participants: No limit
ABOUT
Have you ever randomly found a photo that you forgot in your cell phone, and it calls back a whole bunch of memories that you lost? Bring it to our session! We would love to chat about it.
This friendly session will be an informal mid-term sharing of the questions, research and reflections of female artist collective Space for Flows, who are collaborating on a research project, recording and reflecting on the small things forgotten and remembered during our time. The artists want to counter the macro narrative of high politics that so often dominate and define what this era is about.
They want to carve out space for themselves and their peers, to protect their memories and their stories; to avoid memories being flattened and reduced to government statistics and media coverage. From forgotten photo(s) in the cell phone, forgotten people in communities to forgotten artistic practices, everyone has intimate, distinctive memories that hold meanings to their life during these turbulent years. Space for Flows wants to know about them!
The research and sharing will lead to three artworks, recording and reflecting the small things forgotten and remembered during our time.
MORE ABOUT SPACE FOR FLOWS
Space for Flows is a group of three female artists/artisans from Taiwan, Indonesia and Myanmar. They met during an MCH Fellowship during 2021 and over the past year they have been coming together in their online space where they can freely share ideas, thoughts, feelings…. whatever they are facing and experiencing in the current time. This started from their own shared challenges as female artists in Asia, and the changes they have experienced in their respective contexts over recent years. From forces of patriarchy, gender stereotypes, social space, political control, and pandemic threats they felt a shared sense that their space was shrinking. They asked themselves: after twenty years of expansion in social and cultural spaces, how do female artists feel and react to now an ever-shrinking world? Although they haven't yet had the chance to meet in person, their online coming together gives them much needed Space for Flows.
SPECIAL NOTICE
Space for Flows would love participants of this session to share some of their small things forgotten and remembered for this session. If you would like to participate, after you have registered, please find in your phone gallery, one photo that you forgot you have, but now remember again after scrolling to find it for this submission. It can be of anything you like!
After you find that one photo, kindly submit it via this link. You must confirm you have the right to use the photo, and give your consent for its potential future use by Space for Flows . We will also send this information in an email reminder to everyone who signs up for the session. For any queries related to the photos and how they will be used, please contact: raslene.blue@gmail.com
MEET THE TEAM
Related Events