Immersive Nongkrong x Dapur Communion/Reunion

---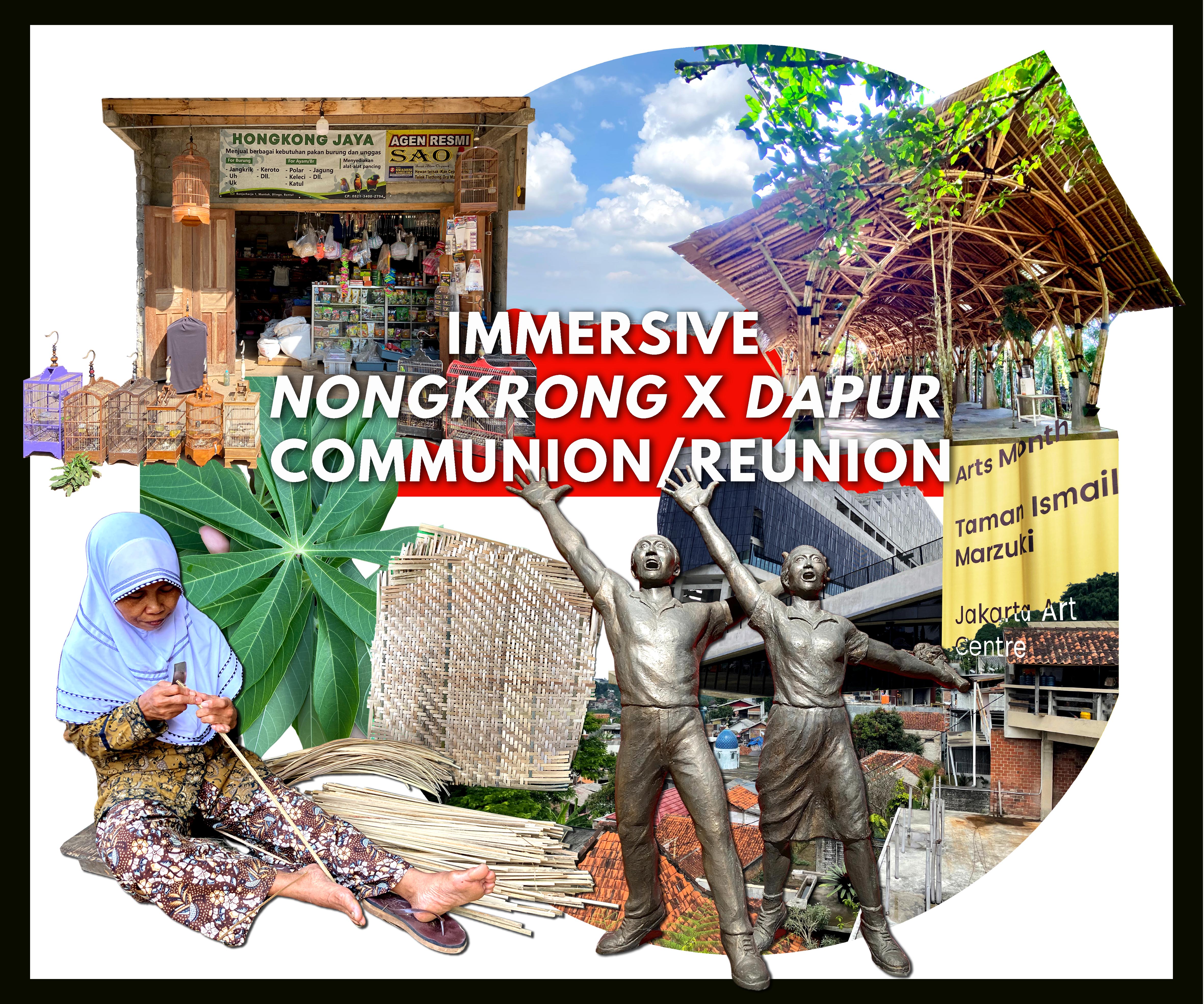 Date and time:
Oct 21, from 14:00 (Bangkok Time)
Oct. 22, from 14:00 (Bangkok Time)
Organiser(s): Alumni of the SEAΔ Fellowship, with support from MCH and British Council
Format of event: 90 mins Interactive presentation and conversation
ABOUT
"Immersive Nongkrong x Dapur Communion/Reunion" will be an interactive presentation and conversations with three SEAD Alumni Fellows, Joanne Mun (Malaysia), Zun Ei Phyu (Myanmar), and Raz Salvarita (Philippines) together with the group curator, Marco Kusumawijaya (Indonesia) and assistant curator Anitha Silva (Indonesia).
The group will encapsulate their journey together since March 2022 up to their meet-up last June and July in three cities in Indonesia – Jakarta, Yogyakarta, and Bandung where they delved with keen observations of the blending of eco-social urbanism in the places they've been to and the opportunity of interactions they've had with significant artists, art organizations, collectives – and experiential cultural/community learnings during their residential at Bumi Pemuda Rahayu Community Centre.
Their presentation will be categorized in three parts: Render, Rediscover, Reflection – touching base with their personal inner processing during virtual "nongkrong" discussions and how this blossomed during the nurturing moments while huddled in the warmth of the centre's "dapur" (kitchen). They will share how the "recipe" of their convergence shaped the manifestation of insights from their inquiries with ranging themes i.e., the climate crisis and climate emergency, urban-poor housing, ecological destructions, arts and cultural ecosystems, crafts and creative economy, urban planning, community farm school, survivorship and adaptation to new ecologies.
Come and join with open curiosity and wonderment to share and ignite conversations that we all can emerge through the transformative power of the arts and inspire us with our pockets of social actions.
More Information
If you want to know more about the group and their journey, please check Link.
Follow us on Facebook to get more update!
MEET THE TEAM
PARTNER(S)
Related Events