Dead Plant (Arief)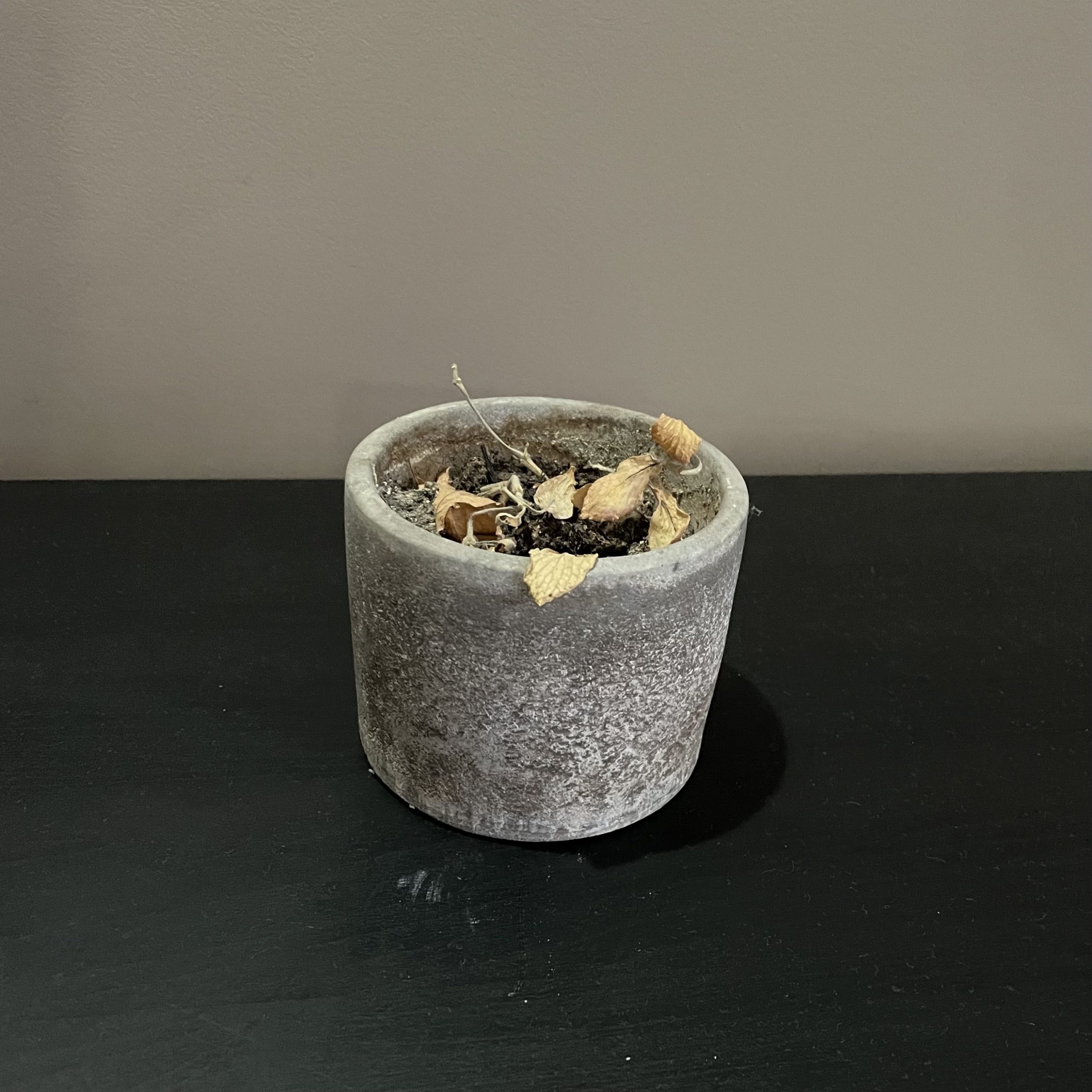 Kuala Lumpur
I started gardening during the pandemic, as there was little else to do. My mum has always loved gardening. I would video call her every other day to get tips on how to keep my plants healthy. It kept us close.
This specific plant was particularly difficult to maintain. When the lockdown was lifted, everything got busy again and I would forget to look after it. The plant eventually died, as did many others in my apartment. For some reason, I never found it in me to throw this one away, so it continues to rest on my desk, as it did all through the pandemic.
Contributor: Arief
---
Where Are Our COVID Time Capsule Contributors From?
Zoom-in below to see where our contributors come from, or click here return to the Object Gallery.