Medicated Oil (Finding New Directions)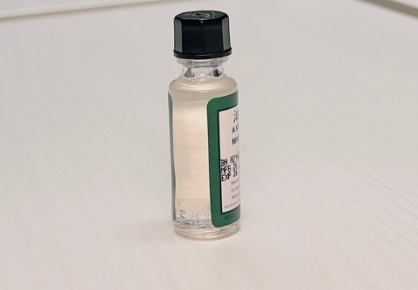 Singapore
This tiny bottle of medicated oil was commonly used in the past by the rickshaw drivers as a quick fix for runny noses, headaches, muscle aches etc. Even today, many people use it, including myself. It is always in my bag. You never know when you will need it.
Being a tour guide, I was stuck at home during Covid because for nearly two years, tourists stopped coming to Singapore. We were urged to pivot and find new ways of doing things.
When the Covid situation improved at the end of 2021, Singapore was reopening and there was an open call by the Singapore Tourism Board to pilot a performing arts tour, featuring collaboration between tour guides and arts companies. The Society of Tourists Guides Singapore (I was their last chairperson) and Theatre Today, a theatre company, made a pitch and were awarded the opportunity to create 'SOMEWHERE IN TIME', an interactive walking tour attracting local visitors to the often forgotten Tanjong Pagar district.
In the interactive walking tour, a rickshaw driver of the past returns to the present to lead the visitors to different sites of the historical district. This miracle medicated oil appears in the story and reminds me of my debut as producer for the interactive tour.
The medicated oil is the object with which I would like to remember the Covid period. It reminds me of the resilient spirit of our early immigrants and embracing the 'never say die' attitude and living life to the fullest even in Covid times.
Contributor: Finding New Directions
---
Where Are Our COVID Time Capsule Contributors From?
Zoom-in below to see where our contributors come from, or click here return to the Object Gallery.