Embroidered Shawl (Heath)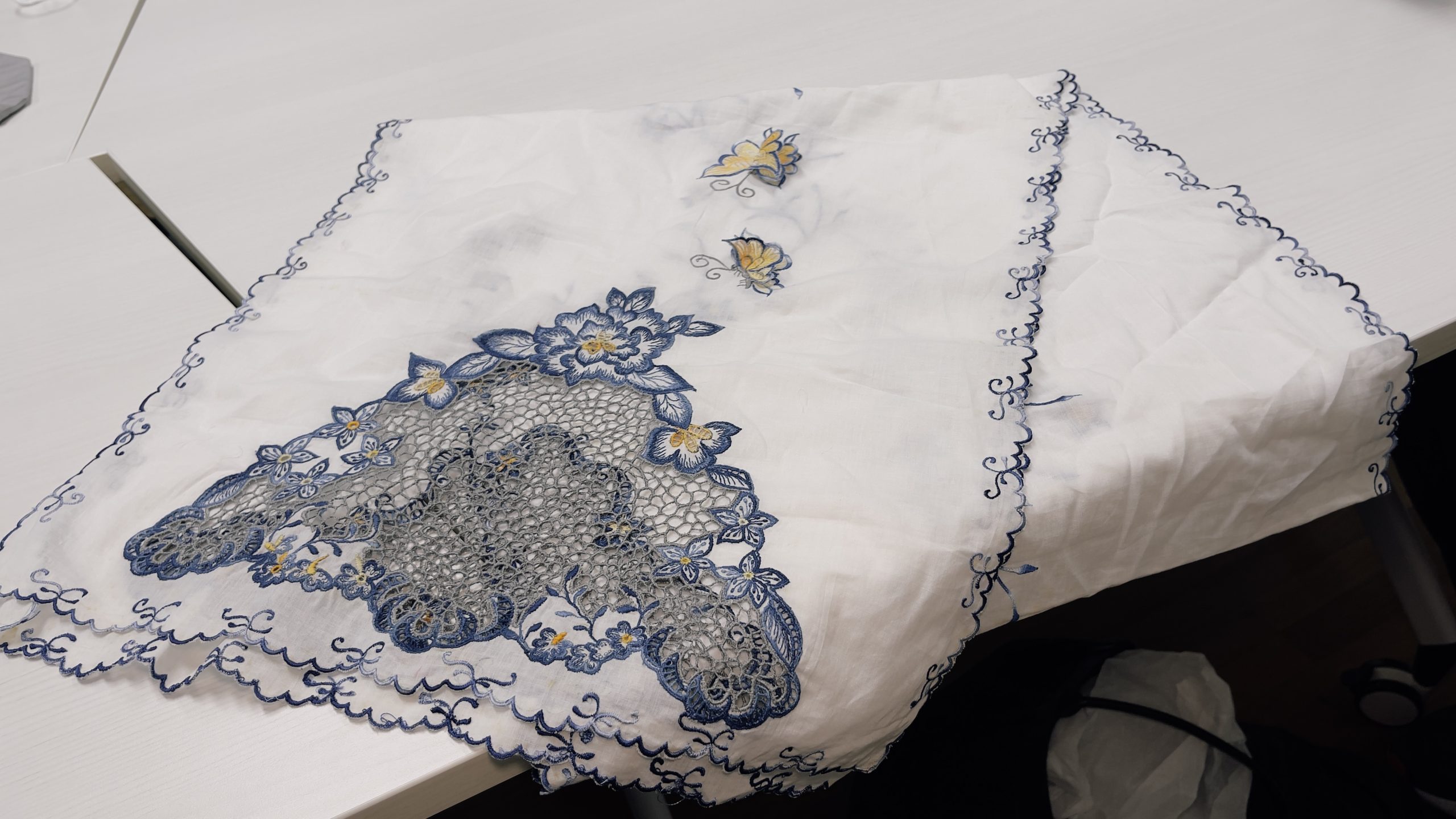 Singapore
This embroidered shawl was born during Covid. When i was under home quarantine during Covid and I told myself, if I could dedicate some time every day, even to make a stitch a day, I would be be able to come up with some creation. This shawl is a reminder of the time i did not waste during Covid.
Contributor: Heath Yeo
---
Where Are Our COVID Time Capsule Contributors From?
Zoom-in below to see where our contributors come from, or click here return to the Object Gallery.