Shield & Mask (Alice)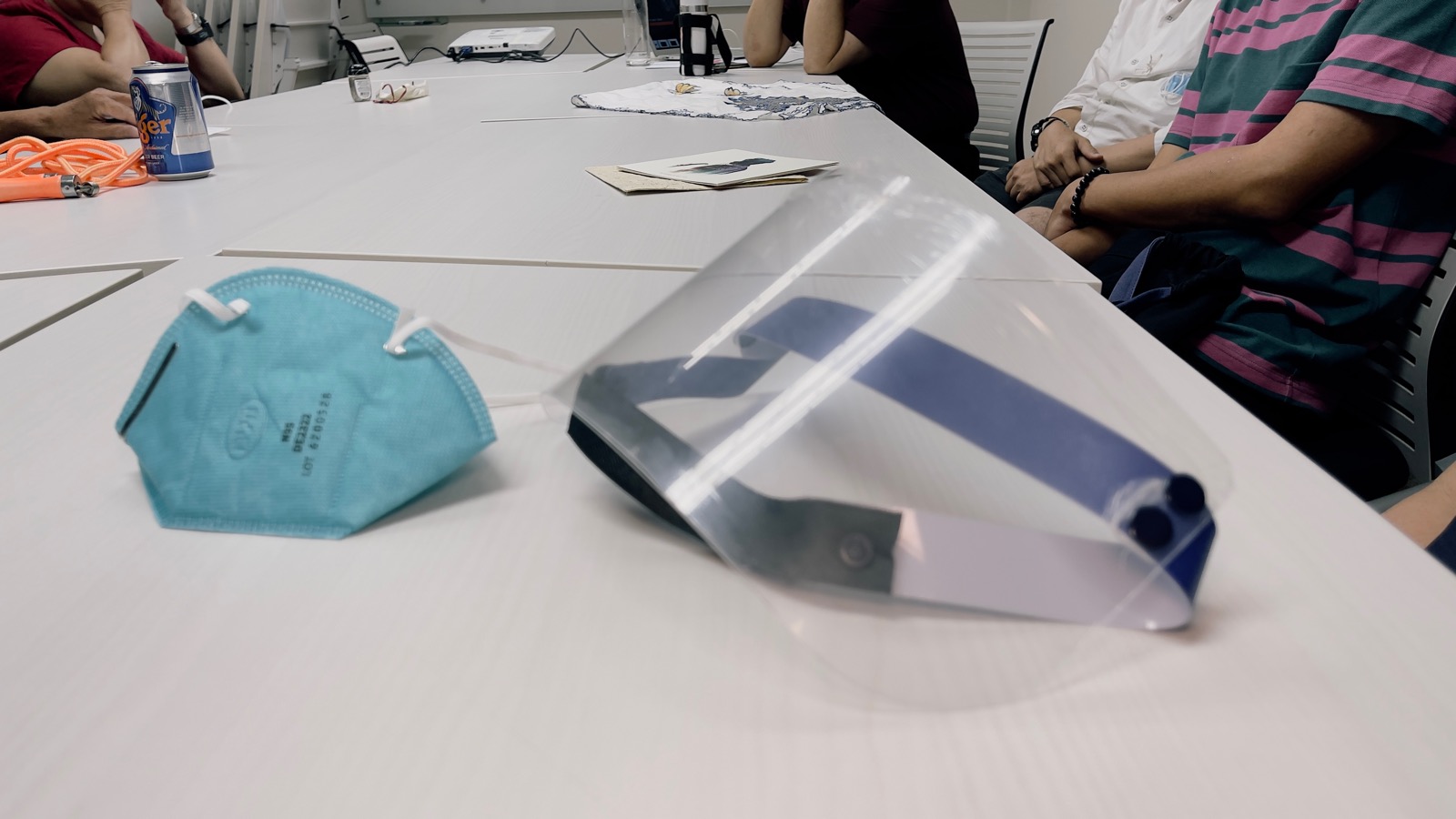 Singapore
Every time I go to the market, I will wear this face shield and mask. If not for Covid, people will think I am mad wearing this outside! I am told, "If you are afraid, don't leave the house!" I am very Kiasu (afraid to lose), so I bought more than ten shields and masks, which always go together with me.
I still have the fear whenever people walk near me. I will siam (move away). In June 2022, I finally caught Covid. I was lucky, my Covid was not serious. After 11 days, I tested negative.
Now when I sleep, I turn on the aircon and the dry air enters my lungs. I cough. So, when I turn on the aircon, I put on this mask, then I can sleep. So, this mask reminds me of Covid.
I was so worried that this would go on forever.
A few days after I caught Covid, my mindset changed. The most important thing at my age is that I don't contract any critical illness. Then I would have to go for chemo and surgery. That is what I fear. This is my mindset change.
Contributor: Alice Cheah
---
Where Are Our COVID Time Capsule Contributors From?
Zoom-in below to see where our contributors come from, or click here return to the Object Gallery.