Reina the Cat (Jean-Baptiste)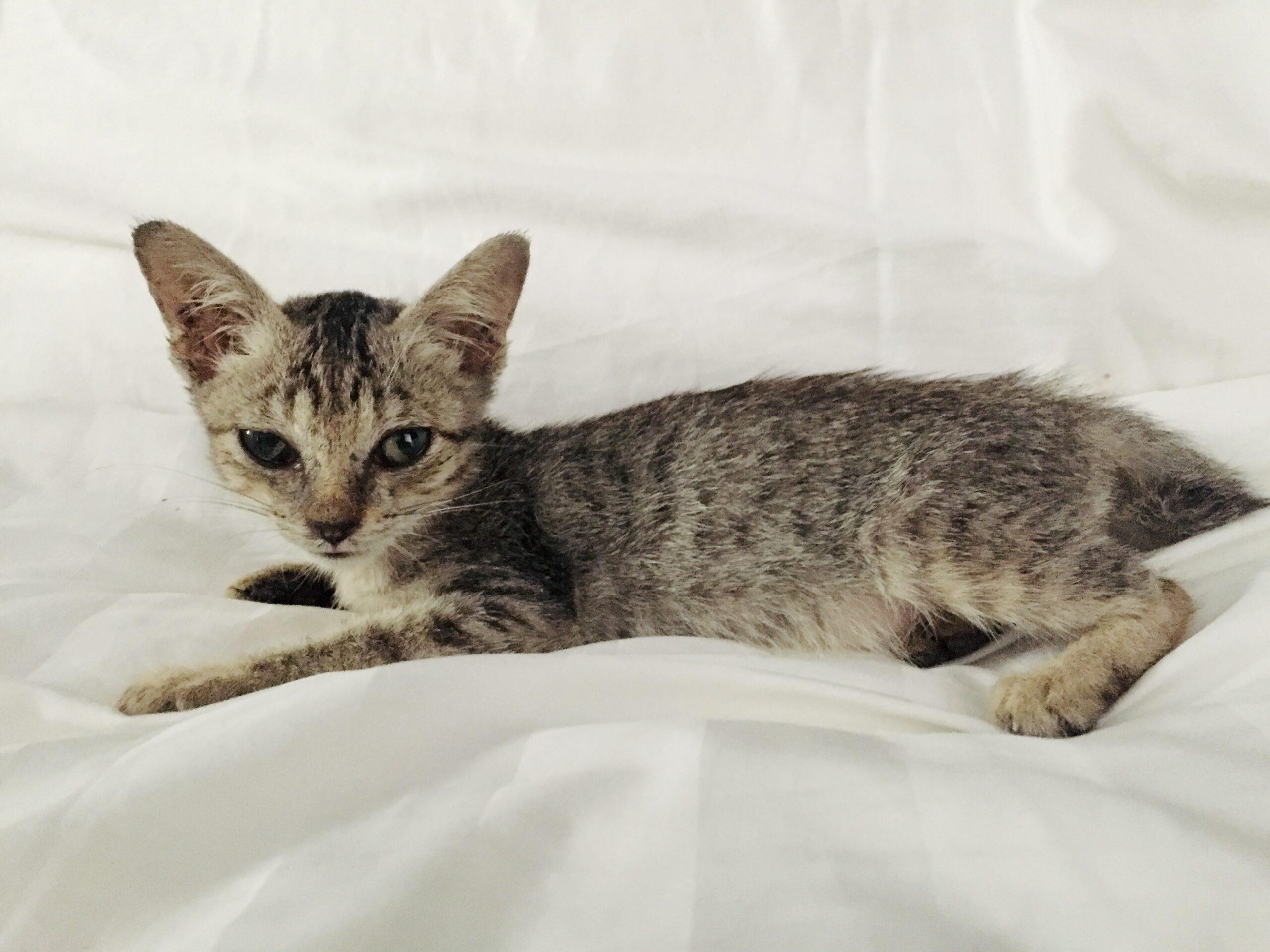 Phnom Penh
During the pandemic, all sports venues were closed in Cambodia, so I started to have long walks along the riverside. One morning, passing in front of the Royal Palace, this tiny kitten literally ran towards me, whining and rubbing against my legs. She had pus in her eyes and was very skinny. I looked around, waited for a while but she didn't leave me. So I decided to take her home. We cured and fed her. More than one year later, Reina is still with us. She is like a gift sent from above during the chaos of the pandemic.
Contributor: Jean-Baptiste
---
Where Are Our COVID Time Capsule Contributors From?
Zoom-in below to see where our contributors come from, or click here return to the Object Gallery.