Hair (Hana)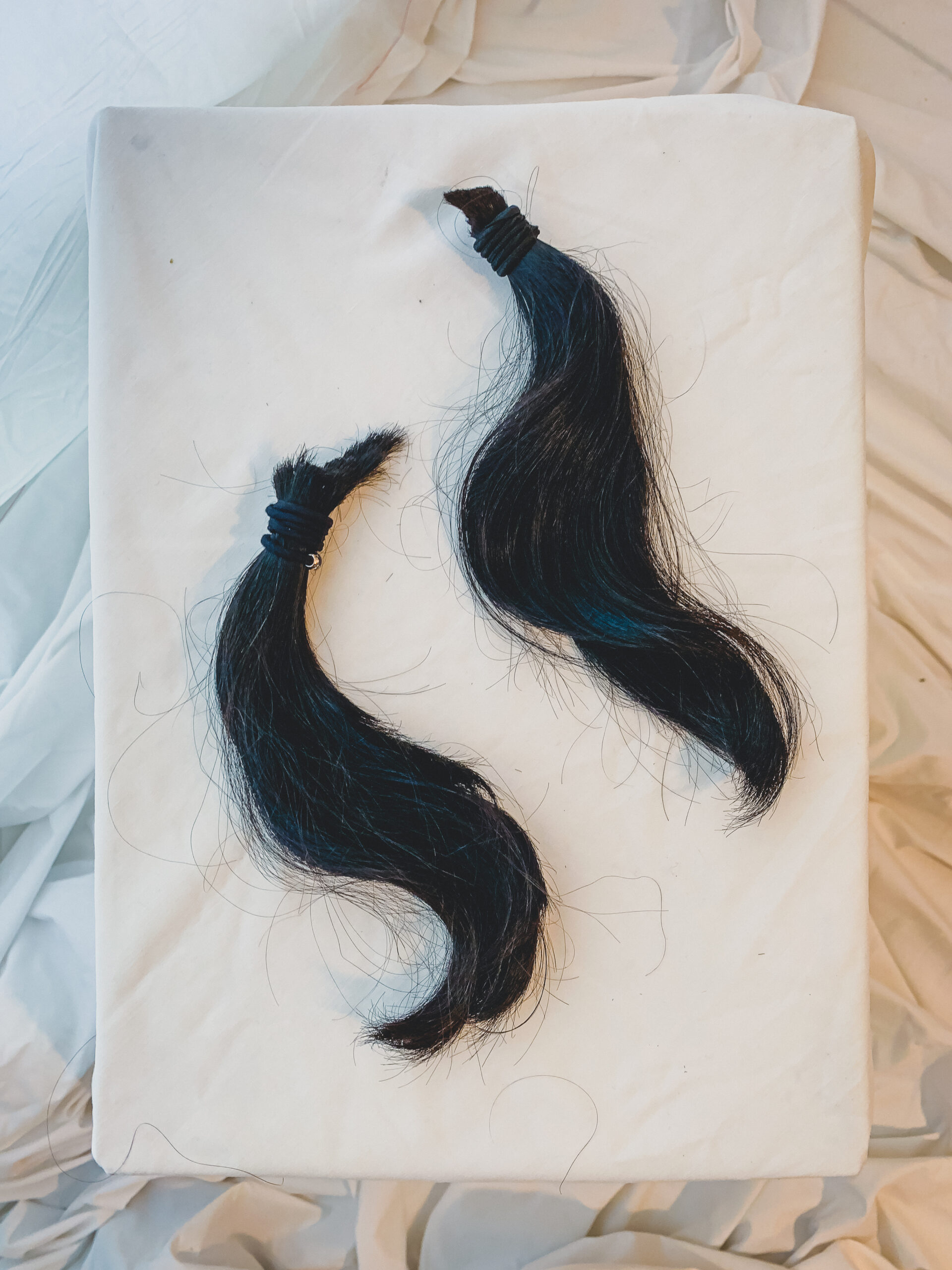 Kuala Lumpur
During the pandemic, I came to terms with myself as a woman and as a leader. Somehow in lockdown I made more female friends, organised projects like the Women's Theatre Festival and the Women's Play Marathon. I also cut and dyed my hair blue, then back to black for a mother role, then shaved it off for a leading female lead as a breast cancer patient. Somehow the cutting of my hair marked the end of that period of exploration, and I feel ready to come into a new person in these post-covid times.
Contributor: Hana Nadira
---
Where Are Our COVID Time Capsule Contributors From?
Zoom-in below to see where our contributors come from, or click here return to the Object Gallery.