Mother's pancard (Anshuman)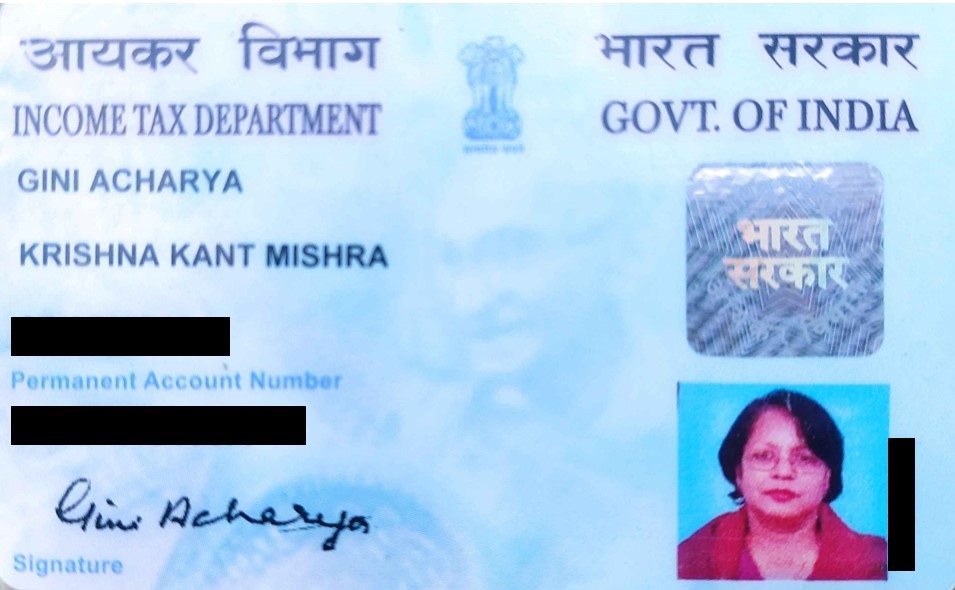 Bengaluru
The death of our father has left my sisters very jittery about the health of our mother, the sole elder left to us. She is mostly alone in our ancestral home in Lucknow. Spread around different parts of India, we alternately travel to spend time with her. I manage her finances from Bangalore and keep her PAN card (an identification document). COVID was the first time that we couldn't see her for months. When one of my sisters finally visited her, she found her greatly reduced in health and depressed. She had been giving us false assurances over the phone. On testing, she was found to be infected with COVID. The image of my mother's haggard look (she otherwise has the most bubbly personality), the loss of life in her eyes, still haunts me.
Contributor
:
Anshuman Acharya
---
Where Are Our COVID Time Capsule Contributors From?
Zoom-in below to see where our contributors come from, or click here return to the Object Gallery.