Quarantine tag (Elena)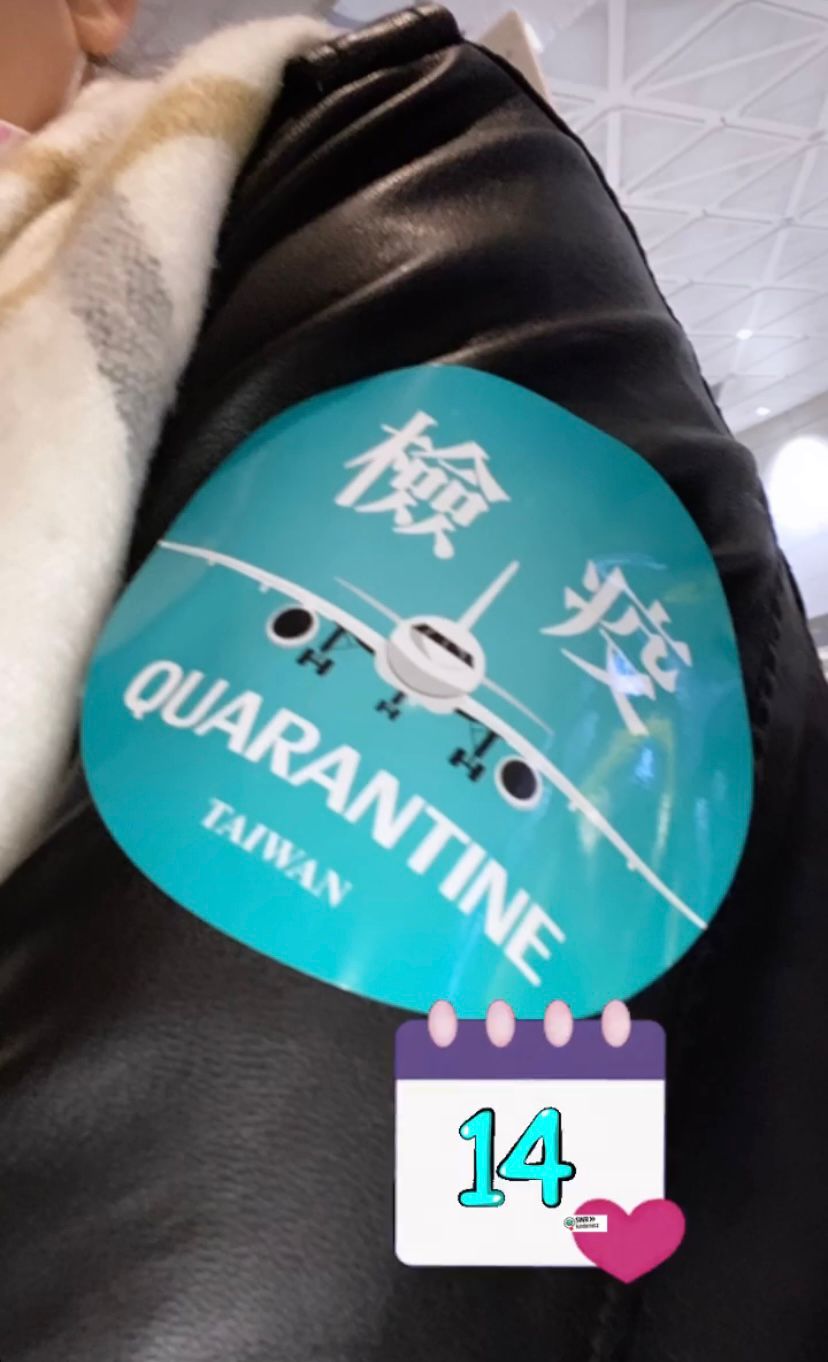 Taipei
This is my quarantine tag when entering Taiwan back in September 2021. I have never thought I would be quarantining in my whole life. During my quarantine I was just moving from Spain to Taiwan for good, to start a PhD degree and, therefore, a new life.
The quarantine was ok. The first days I was struggling with jet lag and even had a breakdown. It ALWAYS happens to me when I take these big moves in life, then everything goes up from there :).
The following days I kept myself super busy (online courses, homework, paperwork, sports...)! Also, in Spain we had a crazy lockdown for 3 months in early 2020, so I guess I was already well-prepared.
Nonetheless, I was just worried about testing positive at some point since someone in my plane tested positive, so I was listed as possible contact, LOL.
Anyway, everything went very smoothly, I even had a small balcony I could exit to with a mask, and I was enjoying my first days in Taiwan ordering UBER Eats and preparing for my new adventures.
So, not a desirable situation, but still bearable.
I am very grateful, actually, COVID has really taught me a lot about myself and life and I was one of the lucky people to which this whole fucked up situation did not really impacted too much; but actually brought some advantages.
Quarantine was an experience, not necessarily a bad one :)
Contributor: Elena Quiroga
---
Where Are Our COVID Time Capsule Contributors From?
Zoom-in below to see where our contributors come from, or click here return to the Object Gallery.