Som Supaparinya (Som)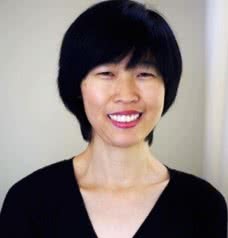 Chiang Mai
Chiangmai Art Conversation (CAC)
Sutthirat Supaparinya lives and works in Chiang Mai, Thailand. Her works encompass a wide variety of mediums such as installation, objects, still and moving images. Through her works, she questions and interprets public information and reveals or question what's structure affect her/us as a national/global citizen. Her recent projects focus on history and the impact of human activities on other humans and the landscape. Sutthirat seeks to cultivate freedom of expression through her art practice.
As a visual artist among the art community in Chiang Mai, she has participated in the founding and operation of CAC – Chiangmai Art Conversation since 2013. She was a director of Asian Culture Station (ACS) in the year 2016-2019 when CAC partnered with the Japan Foundation Asia Center Tokyo to establish the project. CAC aims to promote contemporary art in Chiang Mai while ACS activated Asian culture and its network. Sutthirat earned a BFA in painting from the Faculty of Fine Arts at Chiang Mai University and a postgraduate diploma in Media Arts from Hochschule Fuer Grafik und Buchkunst in Leipzig, Germany. She is a 2005 Imaging Our Mekong media fellowship and a 2010 Asian Cultural Council fellowship at International Studio & Curatorial Program – ISCP in New York City. She was selected to participate in the International Creator Residency Program at the Tokyo Wonder Site Aoyama in 2012, Foundation Künstlerdorf Schöppingen, NRW, Germany in 2013 and Wellington Asia Residency Exchange, New Zealand in 2015. She was nominated for the Prudential Eye Awards 2016 shortlist in 'Best Emerging Artist Using Digital/Video', Singapore. Winners of Institut Français for an artist-in-residence at Cité Internationale des Arts, Paris, France in 2018.
Museums and galleries that have featured Sutthirat's work include Tokyo Photographic Art Museum, Hiroshima City Museum of Contemporary Art, Mori Art Museum, Japan, Jim Thompson Art Center, Maiiam Contemporary Art Museum, Gallery Ver, Thailand, Queensland Art Gallery and Sherman Contemporary Art Foundation, Australia, the Solomon R. Guggenheim Museum, USA, Singapore Art Museum and ArtScience Museum, Singapore, Kuandu Museum of Fine Arts, Taiwan, Hong Kong Arts Centre, Hong Kong and Centre for Contemporary Art Ujazdowski Castle, Poland.
International festivals and biennials; Koganecho Bazzar 2011 in Yokohama, Yebisu International Festival for Art & Alternative Visions 2012 and 2018, Japan, EVA International [Ireland's Biennial] in Limerick City, Ireland, 12th Gwangju Biennale, Gwangju, South Korea, Cairo Biennale 13 in Cairo, Egypt and Biennale Jogja Equator #5, Yogyakarta, Indonesia.